Sammut Developments is moving from the Cronulla coast to Surfers Paradise with plans to build a $200-million residential tower on the Gold Coast.
The 35-storey tower, a joint venture with the Sydney-based developer and investment company Alceon Group, is planned for 43 Garfield Terrace, Surfers Paradise.
There will be 49 apartments including 36 half-floor villas, two double-storey "sky homes", 10 full-floor sub-penthouses and a penthouse spanning three levels, as well as a rooftop pool.
This would replace the existing 10-storey apartment block on the 1619sq m beachfront site, which was listed for sale in 2017 in an expressions-of-interest campaign.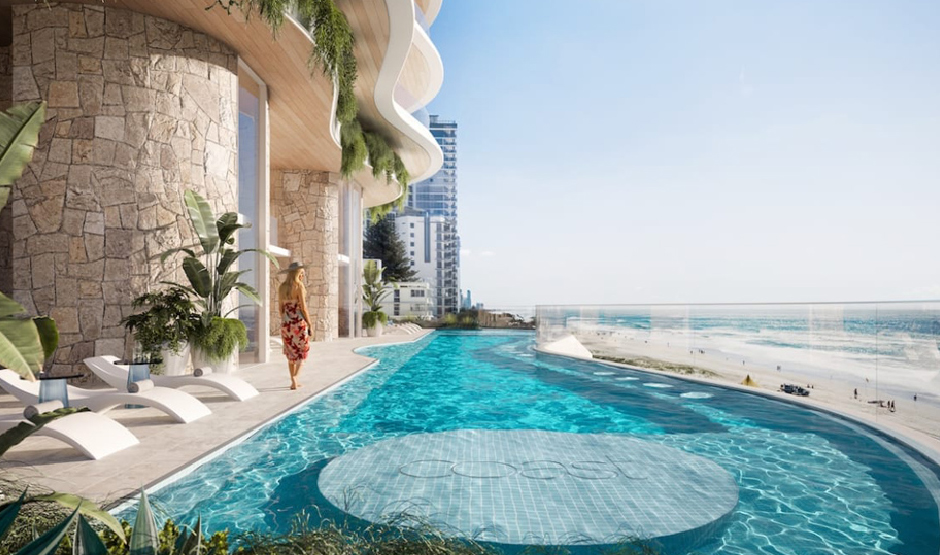 Sammut director Allen Sammut said the development, to be called Coast, would be their first in Queensland in the company's more-than-30-year history.
Sammut Developments has a record of producing high-end beachfront developments, with the Surfers Paradise project's name name deriving from their flagship Cronulla project of luxurious full-floor apartments on Sydney's southern shores.
"We're very keen to establish a presence on the Gold Coast, particularly given the strength of the luxury down-sizer market," Sammut said. "We believe we have one of the most incredible Gold Coast locations on our hands.
"We have invested a lot of thought and consideration into creating a space that creates the look and feel of a resort, with our incredble features and concierge service, but with the comforts and quality you want from a home."
Alceon Qld executive director Todd Pepper said this residential development built on their most recent Gold Coast project, the Acuity Business Park at Robina.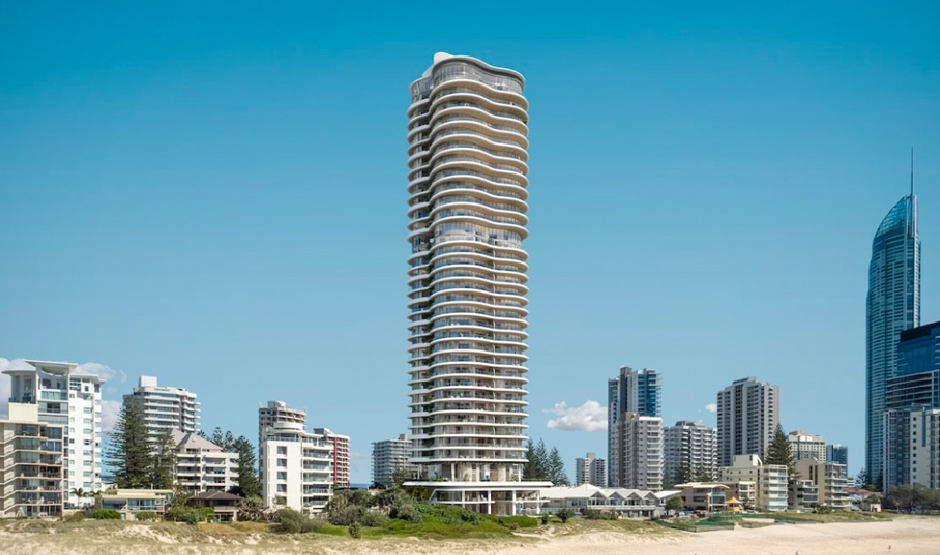 "Coast will meet the demand for quality of product this sector of the market is seeking," Pepper said.
The development application for the Surfers projects is expected to be lodged with the Gold Coast City Council in coming weeks.
The Gold Coast residential market has lifted dramatically during the pandemic with homes achieving double-digit growth and rent in the region up by 32 per cent.
Nearby, plans were recently lodged for a 31-storey residential tower in Surfers' pinch point and in Main Beach a submission was made to build a 32-storey residential tower.