An ageing tower will be demolished and replaced by a luxury 49-unit apartment tower on an absolute beachfront site – with prices ranging from $3.5m to $9m.
A LUXURY $200m tower is set to rise on an absolute beachfront site in Surfers Paradise.
Construction of Sydney-based Sammut Group's 35-storey Coast high-rise will begin in early 2022 after the Gold Coast City Council approved the project.
The Garfield Tce tower will have 49 units. It attracted sales worth more than $110m in three weeks.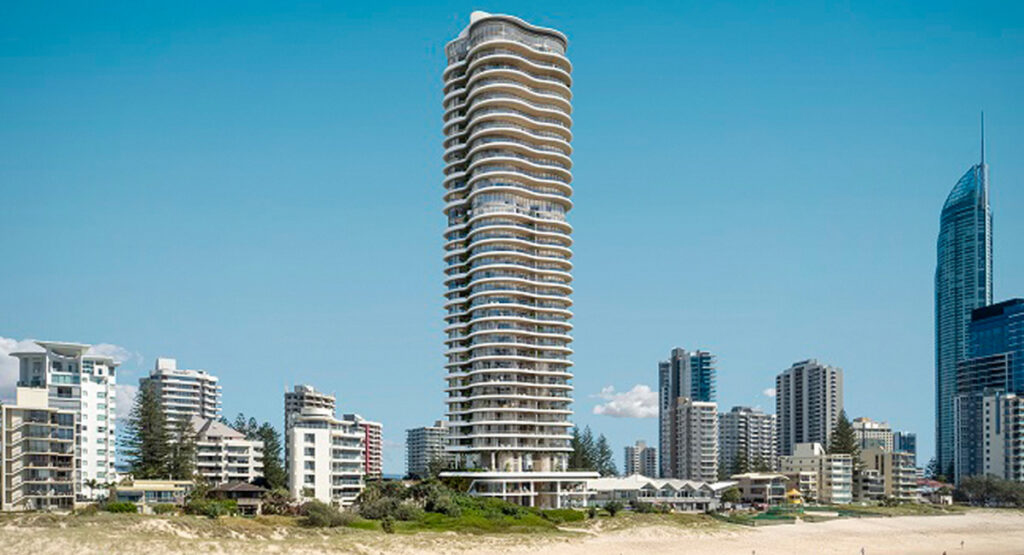 The tower is planned for an absolute beachfront site.
Unit prices range from $3.5m to $9m. The average price is $4.5m.
Among the most notable sales has been a Sydney buyer snapping up a full-floor 610 sqm apartment.
Group director Allen Sammut said he was delighted by the approval and praised council for its rapid approval of the development in comparison to the Sydney local governments he normally dealt with.
"Coast was code compliant with the town plan but special credit should be given to the Gold Coast Council and the local councillor Darren Taylor for recognising how much this project will enhance the Garfield Terrace precinct," said Mr Sammut.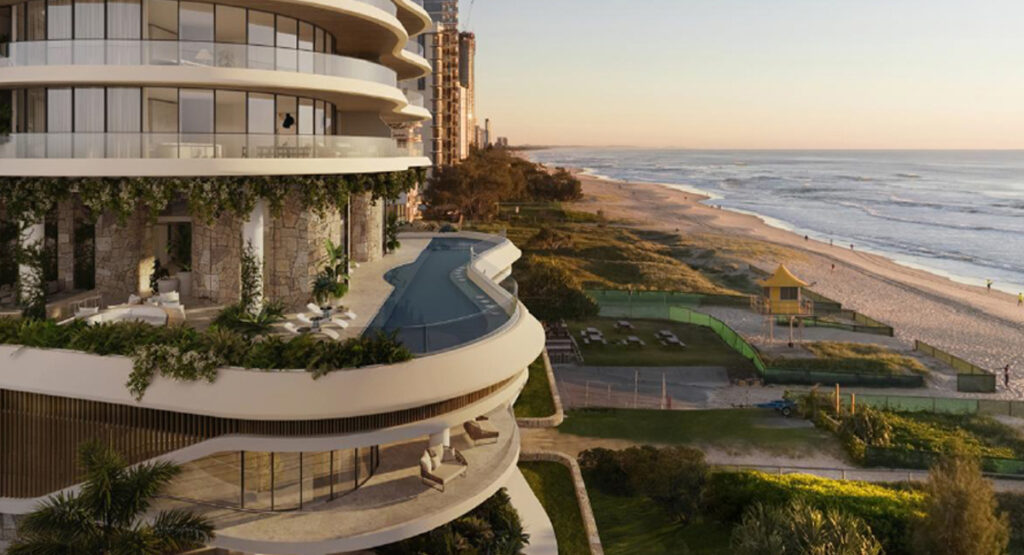 Construction is expected to begin early in 2022.
"This is definitely the quickest and most seamless approval I have received in my career, and the Gold Coast council should be applauded for its professionalism and vision which is great for the local economy."
It will be the first luxury tower built in central Surfers Paradise since Jade was completed nearly 15 years ago.
The tower's 43 luxury units include 36 half-floor villas, two double-storey "sky homes", 10 full-floor sub-penthouses and a giant penthouse.
The existing Garfield on the Beach tower will be demolished to make way for Coast.