Interstate buyers have broken Surfers Paradise property records, coughing up $9m each for two units in a planned 35-storey luxury tower.
The two, whole-floor sub-penthouses of Sammut Group and Alceon's $200m Coast tower have sold for $8.7m and $8.9m respectively; the latter bought by a family from Lindfield in Sydney's Upper North Shore.
The $8.7m full-floor unit sold to a Melbourne resident.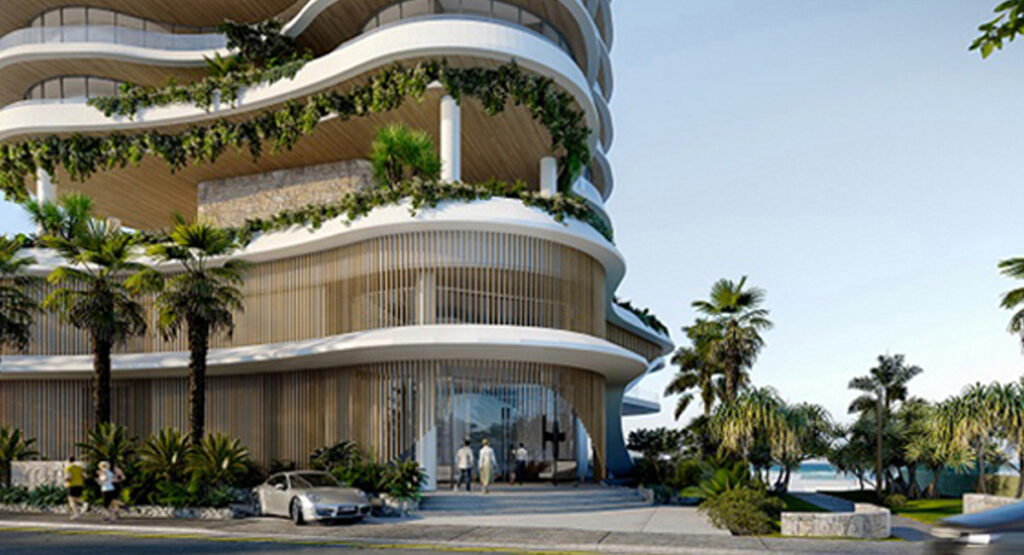 Sammut Group CEO Allen Sammut said the Sydney family had bought the four-bedroom, 602sq m unit sight unseen just three days after inquiring about it.
"This kind of swift sale is unlike anything I have experienced in my 35 years in the industry," he said.
"I had a two-hour Zoom call with the buyer following their inquiry and we were signing contracts the next day.
It was an incredible demonstration of the enthusiasm Coast has sparked in the market."
More than $157m in total sales have been made in Coast since it was brought to the market in September.
The average price of sales is approximately $5.25 million – another record for a Gold Coast apartment development.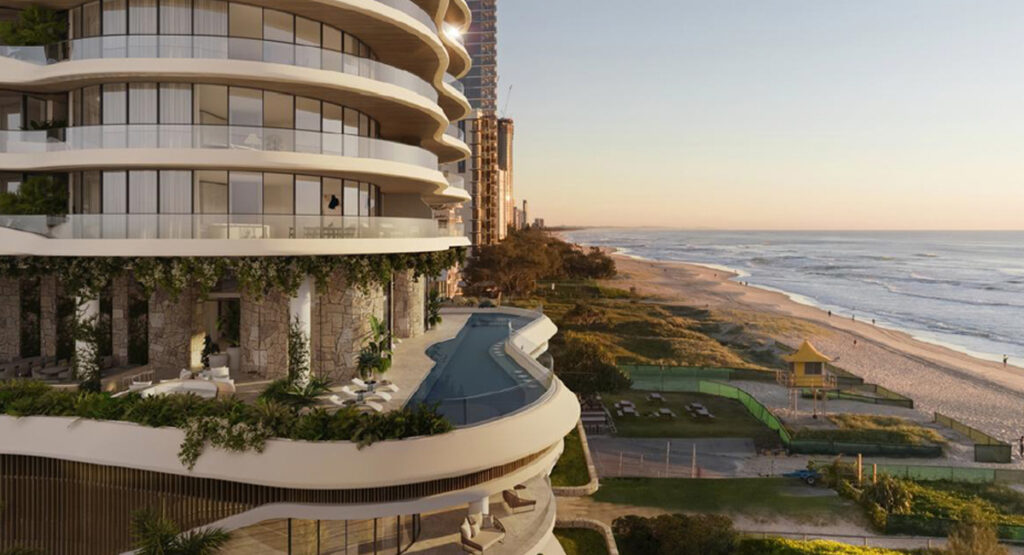 The tower's 43 luxury units include 36 half-floor villas, two double-storey "sky homes", 10 full-floor sub-penthouses and a giant penthouse.
The developer will begin construction of the Garfield Tce tower in early 2022, with the first residents, including the Sydney family, set to move in just before Christmas 2023.
Council approved the project in October.
A Gold Coast apartment essentials report by property consulting firm Urbis reveals more units changed hands in the first nine months of this year than any other year on record.
The city has a 2.2-month supply of units on the market, almost half the 4.2 months recorded for the March-June quarter.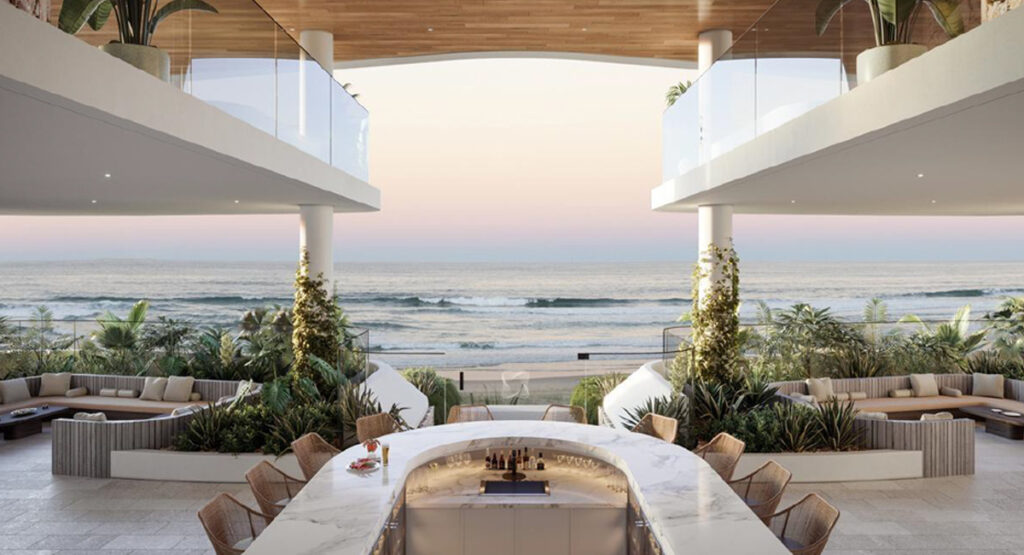 Just 517 apartments remained for sale at the end of September, down from 624 at the end of June. At the end of June 2018, there were 2594.
Mr Sammut said the Covid effect continued to impact on sales, with interstate buyers making up the bulk of sales.
"The pandemic has drastically shifted the selling landscape and we are seeing it become more mainstream for these high-value, off-the-plan transactions to be secured over the likes of Zoom in a bid to keep pace with the incredible demand," he said.
"We are fielding inquiries from across the board, from locals to interstate and even international."
Coast will be the first luxury tower built in central Surfers Paradise since Jade was completed nearly 15 years ago.
The existing Garfield on the Beach tower will be demolished to make way for it.