Unit buyers are so desperate to secure a unit in a new $200m luxury Gold Coast tower they're forking out $50,000 each just to get a spot on the list as its developer reports a record-shattering number of sales.
A SURFERS Paradise tower has notched up a record-shattering $110 million in unit sales in just three weeks. More than half of the 43 units inside Coast, a 35-storey "uber-luxury" beachfront high-rise have already sold in the three weeks since the project was unveiled.
The council is yet to even approve the project. Award-winning Sydney-based developer Sammut Group says it has been inundated with buyers who have paid between $3.5m and $9 million for units, as well as putting down $50,000 holding deposits just to secure their place in the "opulent" building.
An Artist impression of Sammut Group's proposed Surfers Paradise tower Coast. The average sales price for the units was $4.5 million. Sammut Group director Allen Sammut said he had never seen similar sales figures in more than 35 years in the development industry. "The take-up has just been incredible," he said.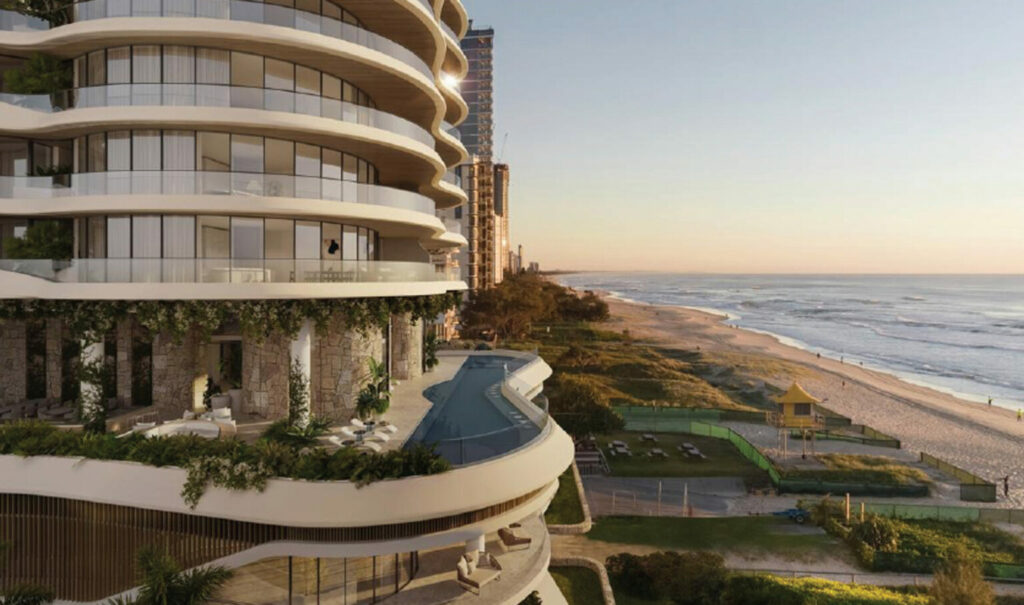 "We were confident that our luxury residential offering would be well received, although we never anticipated the sheer volume of market uptake we have witnessed in the past few weeks.
"We have only just lodged our development application for Coast late last month but there has been amazing interest from interstate, local, and even a New Zealand purchaser." Planned for an absolute beachfront site on Garfield Terrace, it will be the first luxury tower built in central Surfers Paradise since Jade was completed nearly 15 years ago.
More than $110 million in sales have been made in the tower. Among the most notable sales has been a Sydney buyer snapping up a full-floor 610 sqm apartment.
Mr Sammut said buyers had been willing to pay significant deposits to ensure they secured a unit, amid record unit sales figures across the city and a growing shortage of available
units. "We have begun converting these to contracts which will require 10 per cent deposits over the next week," he said.
"The contracts will obviously be subject to (council) approval however the project is code assessable and therefore well within the requirements of the town plan." The tower's 43 luxury units include 36 half-floor villas, two double-storey "sky homes", 10 full-floor sub-penthouses and a giant penthouse. The tower is expected to be considered by the planning committee before Christmas. If approved, the existing Garfield on the Beach tower will be demolished.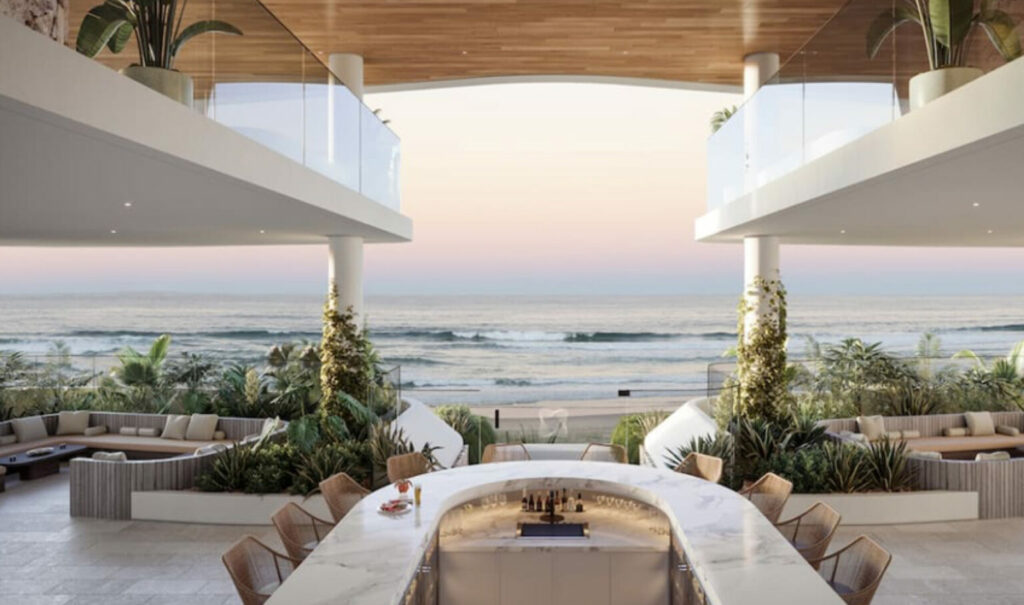 A bar inside the proposed tower.
It is the latest in a flood of luxury high-end unit towers aimed at the downsizer and owneroccupier
market.
A newly released Australian Residential Development Review 2021 report by Knight Frank
Research this week revealed unit sales in Gold Coast developments have surged an astonishing 238 per cent in just one year on the back of the planned light rail extension. According to the report, unit sales accounted for 75 per cent of all residential development sales in 2020, significantly higher than the 29 per cent in 2019. Despite these sales, it noted the rental vacancies had fallen from 1.8 per cent in 2019 to 0.9 per cent in 2020, pushing rents up by 1.2 per cent. A new Urbis consulting firm report released last month revealed that only three months worth of available units are left in the city – if no new projects are finished.