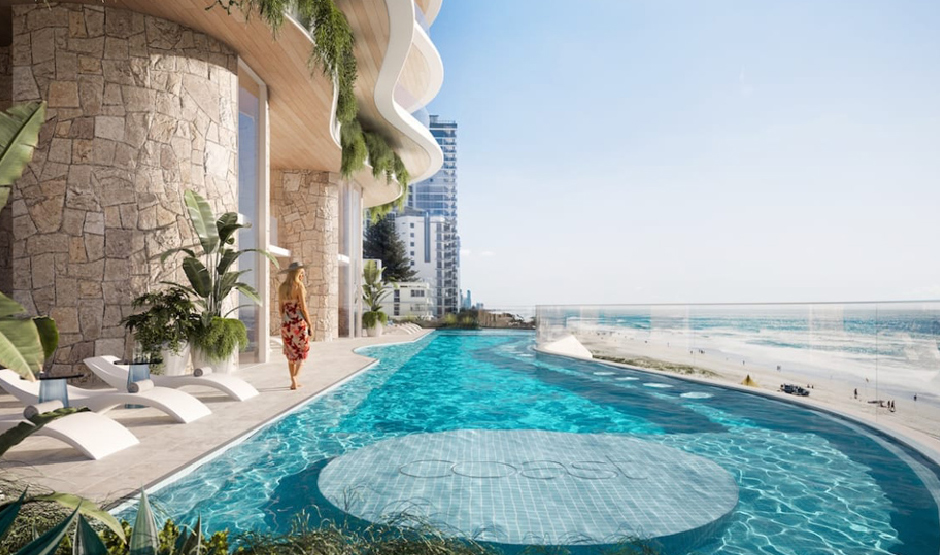 "We're planning to create one of the most iconic, high-end luxury apartments the Gold Coast has ever seen," Sammut director Allen Sammut said
The Sydney-based luxury developer Sammut Developments are set to expand in to the hot Gold Coast off the plan apartment market.
They've lodged plans with the Gold Coast City Council for a new apartment tower in the heart of Surfers Paradise, to be called Coast.
The new tower at 43 Garfield Terrace will rise 35 levels if it gets sign off from the local council and will home just 49 apartments.
The plans by PBD Architects have just two apartments per floor. There will be 36 half floor apartments, two double storey sky homes, 10 full floor sub penthouses and a three level penthouse crowning the development.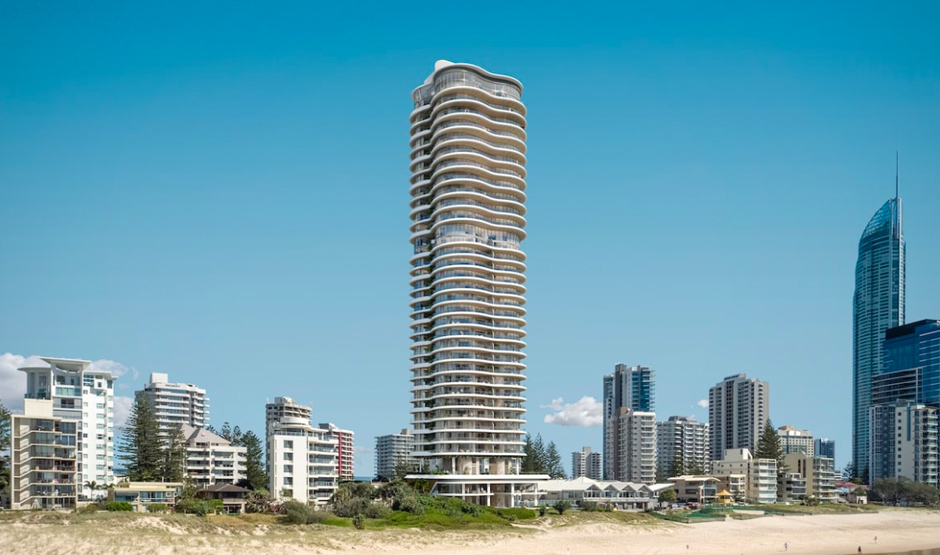 That will span over 1,000 sqm and feature a private rooftop pool.
Allen Sammut, director of Sammut Developments has planned for Coast to become one of a kind in the sunshine state market, elevating the obsession of ultimate beach front living.
"We're planning to create one of the most iconic, high-end luxury apartments the Gold Coast has ever seen," he said.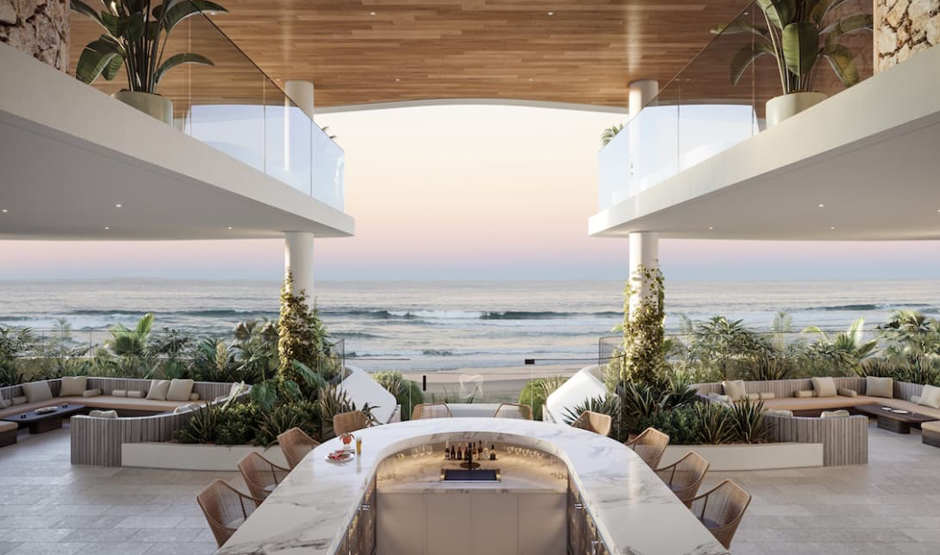 "We're very keen to establish a presence on the Gold Coast, particularly given the strength of the luxury downsizer market.
"Accordingly, we have worked up plans that we believe will deliver a benchmark for this market anywhere not only on the Gold Coast but anywhere in Australia," Sammut said.
Coast, which sits on the beach side of Garfield Terrace, is set to feature a wrap-around wet edge pool with views that stretch across the iconic coastline. There will be sky gardens, beachfront entertainment rooms and bbq spaces.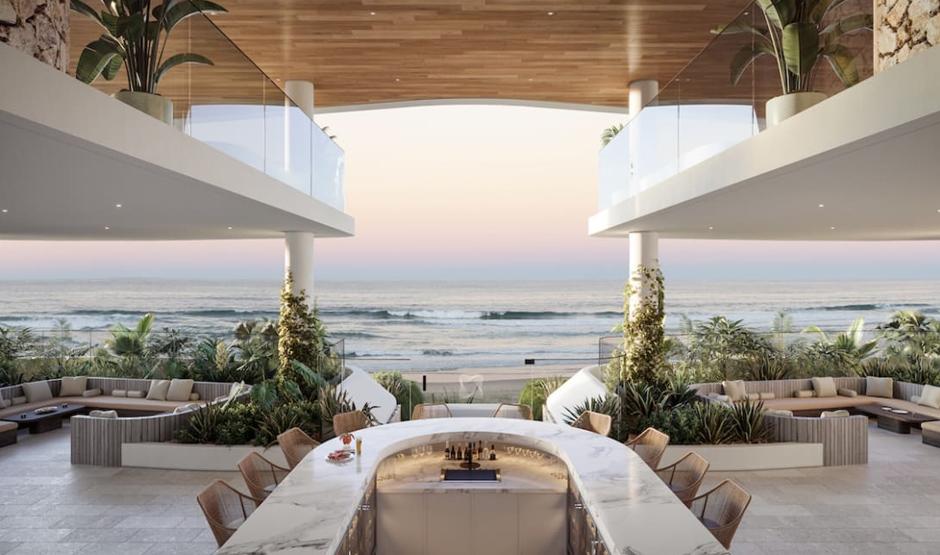 The name Coast derived from Sammut's first ever apartment development in Sydney.
"We began our journey of developing prominent, beachside apartments in Sydney's idyllic waterside suburb Cronulla over 15 years ago with our renowned 'Coast' full floor apartments," Sammut said.
"A testament to our history and beginnings, we felt it was only appropriate to announce and name our first luxury project in Queensland, 'Coast'".
Sammut says Coast will bring an unrivalled level of resort-style living right to the shores of Surfers Paradise.
"We have invested a lot of thought and consideration into creating a space that emanates the look and feel of a resort, with our incredible features and concierge service, with the comforts and quality you want from a home."
Sammut will develop the project with the Sydney-based investment firm Alceon Group, one of Australia's largest non-bank providers of development finance. Alceon have invested over $4 billion across real estate, private equity/credit, and listed equities investment strategies.
Todd Pepper, executive director of Alceon QLD, said the company was looking forward to delivering a high-end residential precinct that met the strength of the luxury downsizer market.
"We are thrilled to be working with Sammut Developments and believe Coast will set a new benchmark and create a truly unique boutique luxury residential experience," Pepper said.