JOINT VENTURE partners Sammut Developments and Alceon are set to deliver a $200 million apartment project on the Gold Coast.
The joint venture project between the Sydney developer and investment company, Coast, will include a 35 level luxury residential site at 43 Garfield Terrace beachfront, with views that will never be built out.
"Coast will bring an unrivalled level of resort-style living right to the shores of Surfers Paradise, packaged in an ultra-luxurious product that has everything you could need to soak up the best facets of the coastal lifestyle from your own home," said Allen Sammut, co-founder of Sammut Developments.
The development will be comprised of 49 residences, including a three-level penthouse, 36 half floor villas, two double storey 'sky homes' and 10 full floor sub penthouses, over 1000sqm.
"We're very keen to establish a presence on the Gold Coast, particularly given the strength of the luxury downsizer market. Accordingly, we have worked up plans that we believe will deliver a benchmark for this market anywhere not only on the Gold Coast but anywhere in Australia," added Sammut.
Amenities will include a private rooftop infinity pool, sky gardens, a gym and sauna, entertainment rooms and BBQ spaces.
This will be the first Gold Coast project for the developers, no doubt buying in on the flurry of successful developments in the city, including Sherpa Property Group's $35 million Perspective and Cru Collective's $40 million Siarn Palm Beach North.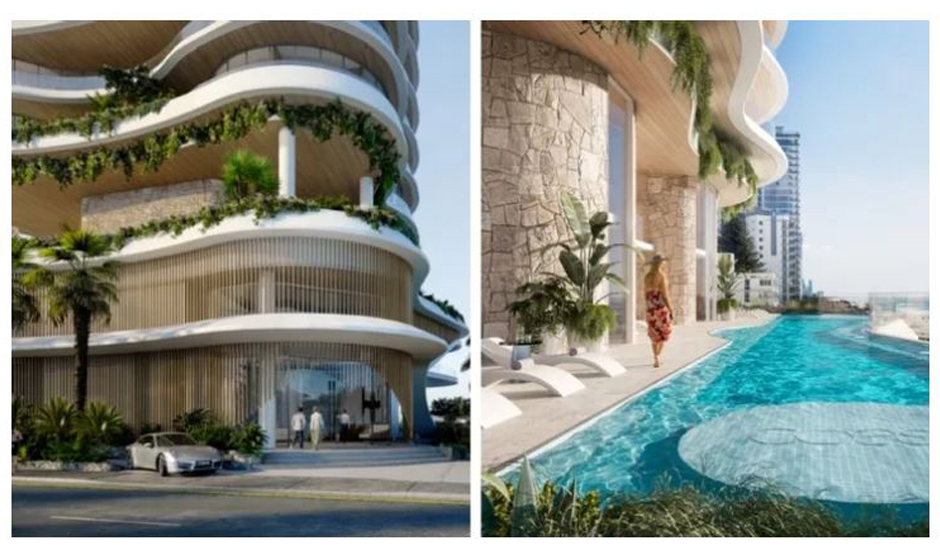 The Gold Coast's prime residential market recorded 3.5% growth on Knight Frank's Prime Global Cities Index for the first quarter, second only to Perth and Brisbane, who recorded 4.1% and 3.8% of growth respectively.
Alceon will add Coast to their extensive Gold Coast portfolio, having invested more than $4 billion into real estate as one of the country's largest non-bank provider of development finance.
"We are well aware of the strength of the luxury downsizer market on the Gold Coast. Coast will well and truly fit the mould of meeting that demand with the quality of product this sector of the market is seeking," said Todd Pepper, executive director of Alceon Queensland.
Sammut Developments and Alceon will lodge a development application for Coast in the coming weeks.