Underneath a new apartment building in Sydney's eastern suburbs, agents were keen to talk up the quality of the retail offering to potential buyers. There was going to be a gourmet deli, a flower shop and a quality cafe, they said.
Later on, when most of the units were sold, the new tenants appeared in the retail spaces: KFC and Hungry Jacks.
Not five minutes away, the owner of a retail area under a big apartment tower applied for an extension of the space and modifications to bring in a fine-dining restaurant. The residential owners above eagerly agreed. But they were shocked, months later, to watch a burger bar moving in.
"It can be really hard to 100 per cent guarantee great tenants are going to come in and operate in an early off-the-plan campaign," said Blake Schulze, national director residential at Colliers. "But we will always push developers to stick to their original plan and not accept the first tenant who applies for the space.
"It's critical to curate those retail spaces on the ground plane to make sure they align with the residents who live in the building. We're seeing more and more that developers are now determined to get the mix right."
In the 1990s, residential towers were more often built simply for accommodation but, when it was realised how often their bases became dead zones, there came a concerted move – initiated frequently by local councils – to make sure developers included retail or commercial spaces to activate those spaces.
Special tenancies were created on the ground floor and lower levels of apartment buildings at the same time as shopping centres became a favourite among developers for forming the base of towers stretching upwards.
With residents above providing a ready pool of consumers for goods and services, and companies below offering convenient shopping, mixed-use can be a marriage made in heaven – or a mixed blessing.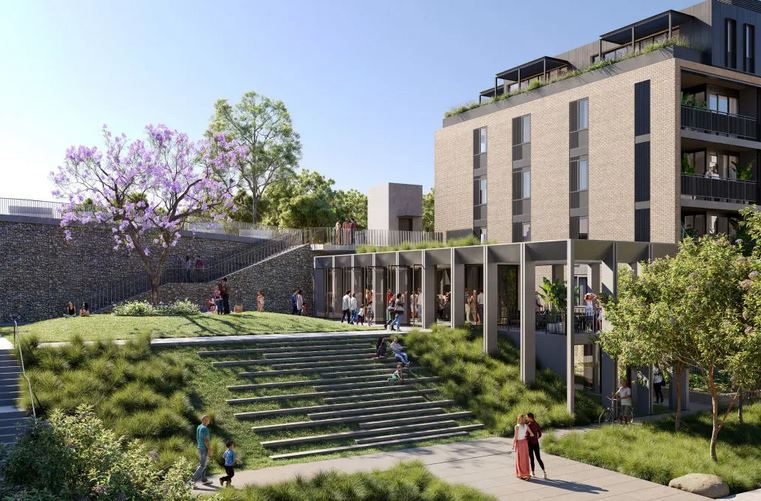 "It can become a village-type environment," said Murray Wood, a director of Belle Property International. "Residents can just get in their lift and come downstairs to a cafe or restaurant, without having to get into a car and travel to their nearest shopping centre.
"It works well, too, when you don't have many shops around as the developer is creating the infrastructure for residents. And for a developer, residents don't want to live on the ground floor, so they can get a better rate per square metre for a retailer, as well as uplifting ground-floor activation and adding to the security of a block."
However, there can be difficulties matching buildings with suitable retail tenants, especially after the pandemic hit many businesses hard, and planning codes may dictate what can, or can't, fill the spaces. A building may also be out of the way, with little foot traffic, so retailers will be reluctant to commit to tenancies.
If a business downstairs fails, that can also prove problematic for the value of the apartments. By the same token, if it's too successful, apartment dwellers could end up suffering from late-night noise from diners leaving a restaurant, or from customers congregating on the footpath outside, and leaving rubbish.
Matthew Crews, development manager of developers the Sammut Group, says that, these days, most opportunities to build apartments on good sites are close to town centres. The company's latest project is a case in point: the 112-apartment building VUE, a $350 million mixed-use urban renewal project at the northern end of Sydney's Cronulla Mall which will see the older retail and commercial space renovated and extended.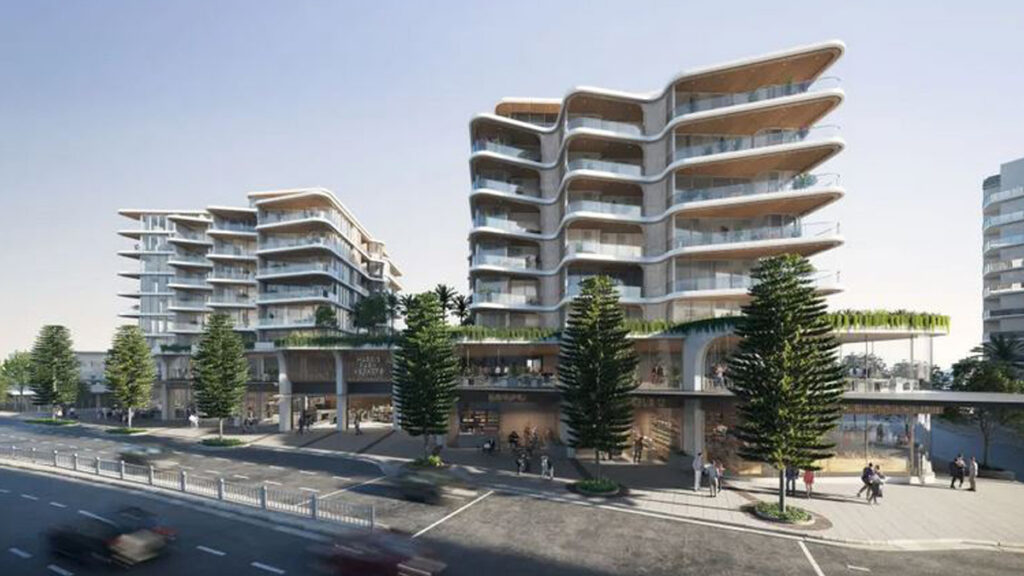 "For retailers, it's a really big advantage to have a captive audience living over them, and it's so convenient for residents," said Crews, who's just signed Harris Farm Markets on a 15-year lease with a seven-year option to the shopping centre. "We're doing a high-quality development with a good retail strategy so you want high-quality retail tenants with longer leases and more certainty, rather than transient tenants.
"Of course, financial considerations always come into the leasing decisions but, for us, it's a combination of those and wanting really good tenants and not just leaping at the first opportunity. We make sure we do what we've promised to our clients and purchasers and follow that through."
Other developers may be experiencing financial stress and sign up tenants who might not be appropriate in others' eyes, Crews says. "Then it comes down to the developer and the project and the importance to them of their brand."
Some developers are eager to sell off their retail spaces as soon as possible to investors or businesses, while some are keener to hold on to them to make sure they can curate the retail offering.
At Melbourne's Pace Development Group, sales and marketing director Ashley Bramich says the commercial environment can be challenging, and too many developers pounce on the company offering the best rent, or the best price to buy.