AN international buyer has splashed out $10.75 million on a full-floor apartment within Sammut Group's new high-end Gold Coast residential tower.
The residence within Coast, on Garfield Terrace, was purchased off the plan and will boast never-to-be-built out views. It is one of only 53 in the 37-level tower, and eight apartments remain for sale.
Sammut is developing Coast in partnership with Alceon Group. Construction giant Multiplex kicked off construction late last year and completion is expected in early 2025.
"This is an outstanding result that is extremely encouraging for the Gold Coast market in general. Buyers continue to respond to this rare combination of location, views and quality design. To see it coming out of the ground adds further confidence," said Coast lead agent and CEO of Highland, David Highland.
"This has been a very astute purchase by a very seasoned, knowledgeable property buyer who recognises the unique value of an apartment of this kind, in this location, within such an intimate setting," he says.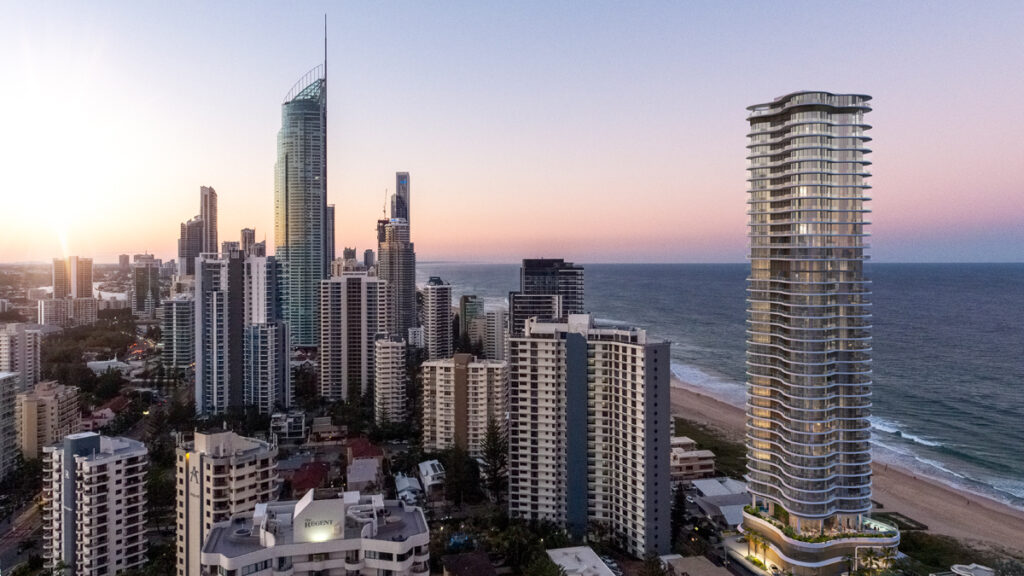 Local agent Tolemy Stevens said, "Coast has the biggest site but the smallest volume of apartments being built, creating an intimate place that encourages connection this really resonates with clients as they don't want to live in an overcrowded space. They want private, quiet, exclusive and they want something special."
Designed by PBD Architects, the project achieved an average apartment price over $6 million after its 2021 launch. The buyer profile includes a mix of local, domestic and international purchasers.
"This sale is an exceptional result so early in the new year. It's an incredible demonstration of Coast's unique six-star luxury offering in an unrivalled beachfront position and the trust our buyers have in the Sammut Group brand, with Multiplex contracted to deliver Coast confidence amongst astute buyers is assured," said Sammut Group CEO Allen Sammut.