South East Queensland's unprecedented sales swell continues to attract interstate developers and underpin major projects, with ID_LAND, Little Projects, Sammut Group, Azzura Corporation and Pikos Property making big progress on more than $800 million worth of new developments in recent weeks.
Melbourne headquartered ID_LAND became the latest in a growing cohort of interstate players to land in Queensland this week, announcing it had acquired the entirety of the 177 hectare Waterlea Estate in Walloon, near Ipswich, which will have an end value of around $300 million.
Once completely built out, the estate will comprise 1,800 lots, 1,400 of which are yet to be developed.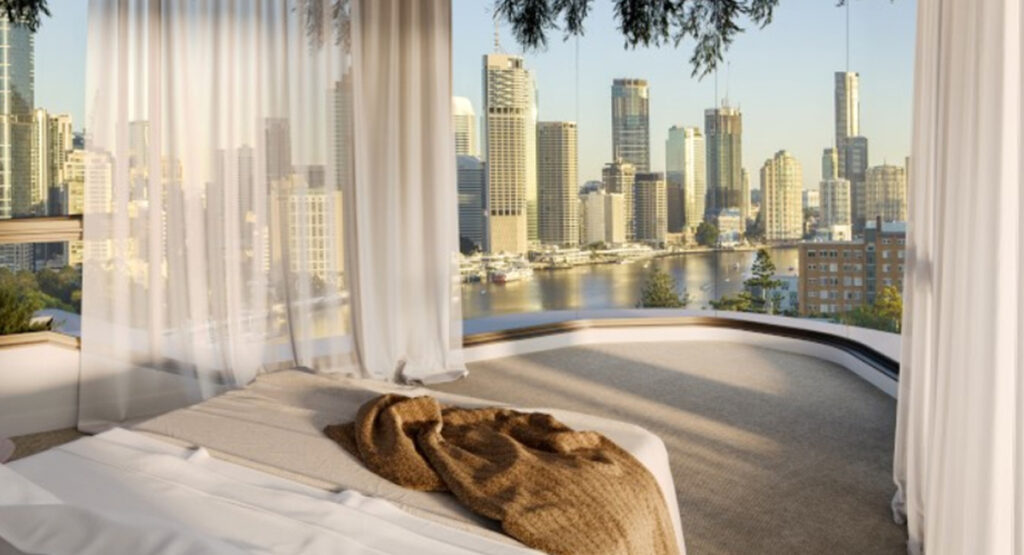 Joint managing director Matthew Belford said ID_Land's acquisition strategy in Queensland mirrored its Melbourne growth plans, which started in 2009 with a 30ha land acquisition in Mernda.
"When we were looking for Queensland sites we essentially had the same criteria as we did in Melbourne; well-located land parcels in growth regions where we could continue to deliver lots for the next five to 10 years," Mr Belford said.
The acquisition will also provide growth opportunities for housing construction firm Shape Homes, which sits alongside ID_LAND under the ID_CORP group of companies.
ID_LAND joint managing director Jeffrey Garvey said he believed Queensland was on the cusp of a strong decade of property growth, with the Waterlea acquisition to allow the developer to tap into that expansion.
"We think the strategic Waterlea site provides affordable land supply to the South East Queensland growth region, as affordability becomes more and more challenging in Australia's major cities."
Mr Garvey said ID_LAND would pursue further acquisition opportunities to underpin its Queensland expansion.
Elsewhere in South East Queensland, Melbourne's Little Projects has made big progress on its second major development in Broadbeach, a 34-level luxury project known as Aperture.
Little Projects unveiled its vision for Aperture this week, with the 34 floors to contain just 29 dwellings.
Director Leighton Pyke said that sort of offering was scarce in Broadbeach.
"We often refer to apartment buyers as downsizers, but the reality is many are still looking for a luxury residential experience," Mr Pyke said.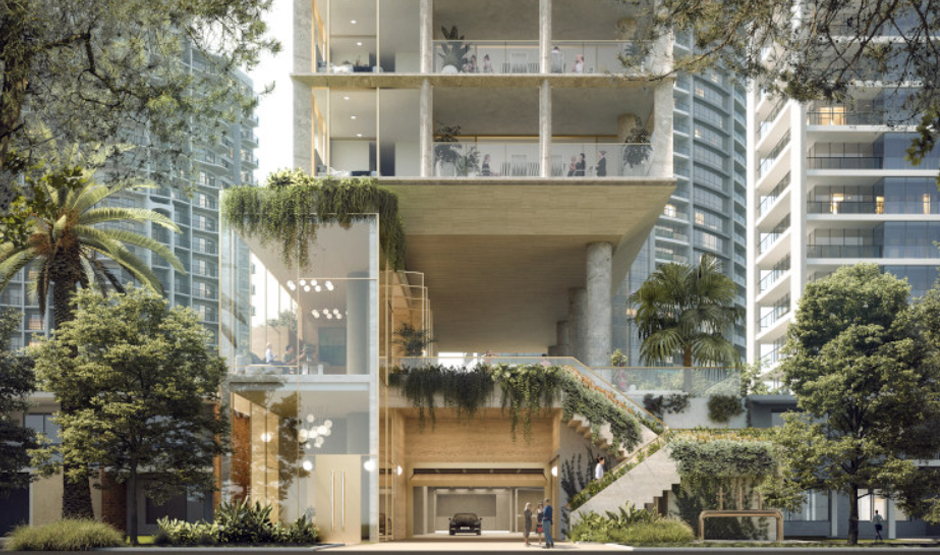 "Full-floor apartments have a great deal of appeal to today's buyers because they offer both space and privacy, and the seclusion of the Aperture site adds to the intimacy of the design."
Aperture is Little Projects' second foray onto the Gold Coast, following the success of its 245-apartment Signature, also located in Broadbeach.
Mr Pyke said the Gold Coast's bustling entertainment and retail precinct made it a prime location for apartment development.
"It was something we explored quite diligently, looking at other areas on the Coast, but with
Aperture there is an opportunity for us to build on the success of our debut in Broadbeach," he said.
"We looked at what worked with Signature, the reasons buyers were attracted to our vision for coastal living, and we're now taking it to the next level with Aperture."
In nearby Southport, Gold Coast developer Azzura Corporation this week announced the $90 million first stage of its $2.3 billion Imperial Square had sold out.
Once the precinct is complete, Imperial Square will lay claim to the tallest building in Australia in the 10- storey The Majesty, one of three towers in the project.
Azzura Corporation chief executive Roberto Badalotti said the rapid sell out of the 145 apartments in the precincts first stage was reflective of the high levels of demand for Gold Coast living.
Meanwhile, Sydney-based Sammut Group recently gained approval for a $200 million, 35-level residential project located on Garfield Terrace, between Surfers Paradise and Broadbeach.
The project is Sammut Group's first on the Gold Coast and is being developed in a partnership with non-bank financier Alceon Group.
Director Allen Sammut praised the Gold Coast Council for its swift approvals process, which will allow the developer to tap into the region's ever-increasing demand for residential dwellings.
Mr Sammut said the approval was the quickest and most seamless he had received in his long-running development career.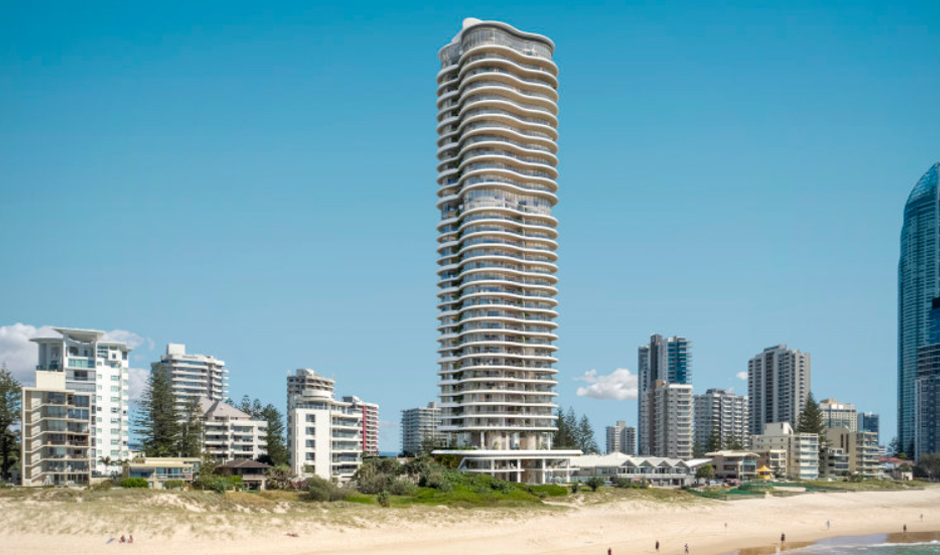 The project, known as Coast, will comprise 49 luxury apartments across its 35 storeys.
More than $110 million in conditional sales were secured within three weeks of the development application being lodged, Mr Sammut said.
"Being our debut development along Australia's most famous stretch of surf and sand, it was always our aim to create one of the most iconic, high-end luxury apartments the Gold Coast has ever seen, and that's exactly what we will do," he said.
Further north in Brisbane, local developer Pikos Property has reported being inundated by "freedom changers" at its latest development overlooking Kangaroo Point.
Gap Development Sales director Grant Plummer, who is managing sales at the Skye Apartments project on behalf of PIkos Property, said the surging sales market in South East Queensland was unprecedented.
"In the 29 years I've been in real estate I've never seen a market with so much urgency," Mr Plummer said.
"With COVID-19 being the catalyst for people working from home, we're finding a lot more people want to base themselves in South East Queensland.
"The strength of the demand is extraordinary and such that we recently sold out one apartment building on the Gold Coast in only 10 days and another apartment project in two months with no advertising, just word-of-mouth."
Mr Plummer said interstate buyers in particular had been captivated by the comparative value on offer in Brisbane and across the Gold Coast.
"The interstate buyers just can't believe how cheap we are at $11,000 per square metre, compared to projects that are launching in Sydney at $45,000/sqm," he said.
"It's no wonder they are starting to see the value in South East Queensland and the potential capital gains uplift over the next few years.
"This, coupled with Brisbane being awarded the 2032 Olympic Games, will start to see the city's prices skyrocket over the next two years to meet demand and edge closer to the southern states' prices.
"For years our property prices have been sitting around half of those in southern states and finally – albeit 17 years on – Brisbane is headed for boom times in terms of capital growth.
"Shortage on labour and building supplies will only exacerbate supply shortages and force prices up even further."