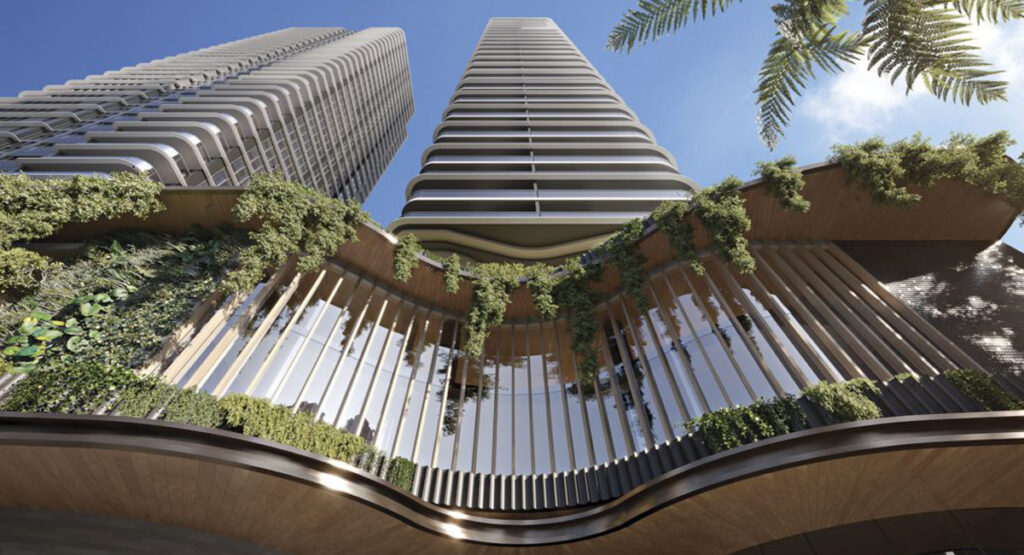 2021 will go down as one of the greatest property booms the Gold Coast has ever witnessed.
2021 was the year the market went dizzy, driven by local and interstate buyers wanting to fast track their lives in the wake of the pandemic.
Unlike the booms of the past, this was and continues to be an owner occupier-driven phenomenon which creates a cushion against the investor-driven busts of the past.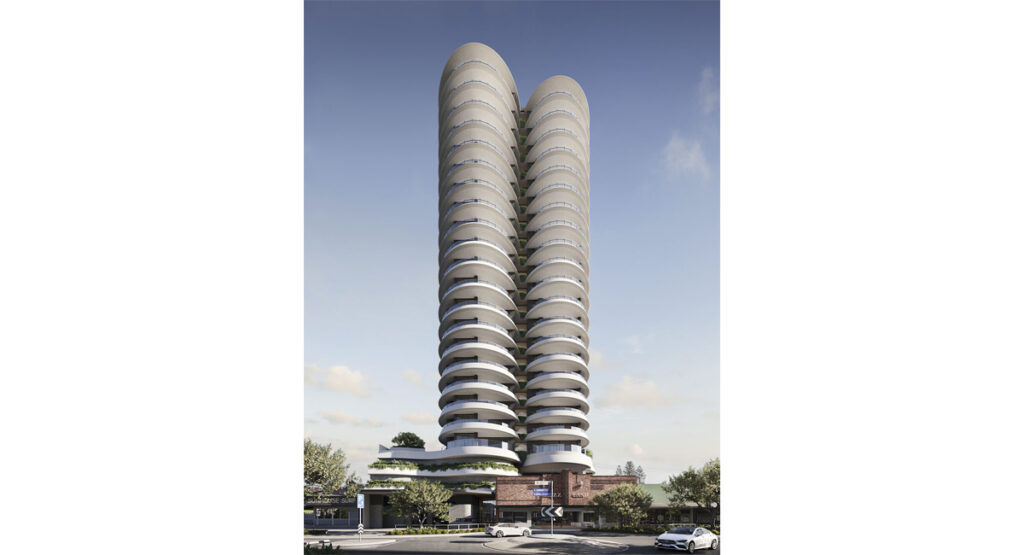 It's also the year the big money came to town. Iris Capital, SPG Land, Beckdev, Hirsch and Faigen and Sammut Group – all companies unknown to the Gold Coast until now but with a magnificent history and record of delivering luxury projects in their respective towns of Sydney and Melbourne, or in the case of SPG Land, southeast Asia and Australia.
Iris Capital, headed by Sam Arnaout, was involved in the largest transaction of the year, paying $58 million for the coveted Niecon Plaza site. Months later, Iris Capital, one of Australia's largest private property and hotel asset holders, announced the $1 billion, two-tower V&A Broadbeach – the largest and most significant project launched on the Gold Coast for more than a decade.
V&A Broadbeach will redefine the cosmopolitan centre of Broadbeach, which has long been the beating heart of the Gold Coast for visitors and locals alike. Iris will bring its signature quality, which has seen it drive a $1 billion re-development of the Newcastle CBD, purchase Lasseters Hotel and Casino, in Alice Springs, with plans for a $100 million redevelopment and launch a $350 million luxury gentrification of the exclusive Potts Point, in Sydney.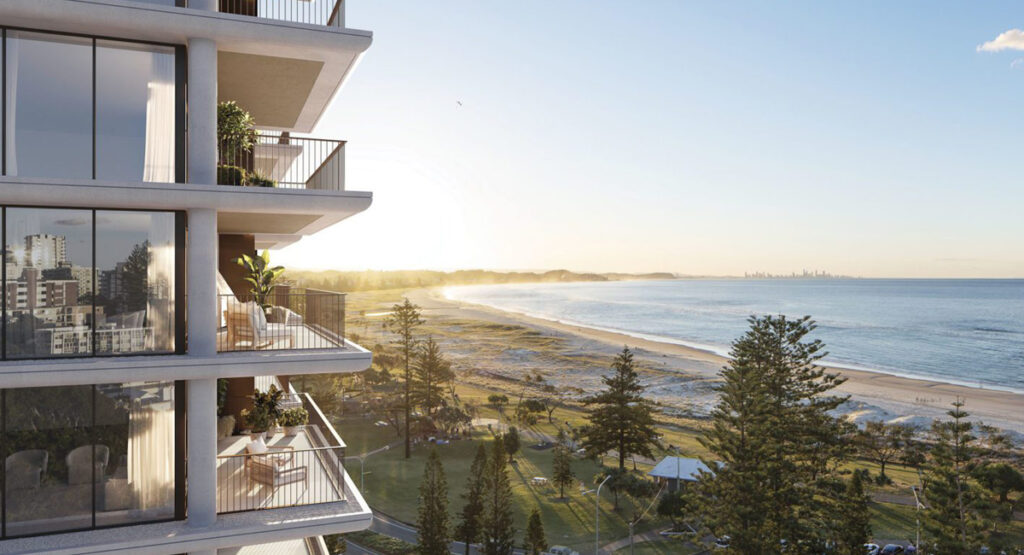 Further north, SPG Land recently launched its $800 million Paradiso Place, a transformative retail, dining and residential precinct set to become known as 'the new Surfers Paradise' – linking the original Surfers Paradise with Main Beach and creating a new destination that will reinvigorate and fill the acute demand for apartments at a time when apartment availability is at an all-time low.
The length and breadth of the Gold Coast – from Hope Island to Coolangatta – is evolving through tasteful new developments tailored to the needs of our existing downsizers and new interstate migrants choosing to call the Gold Coast home.
This demand is being driven by very strong fundamentals. Urbis' latest quarterly report shows only two months' supply of apartments based on current take-up rates and the highest sales rate since Urbis began reporting in 2013.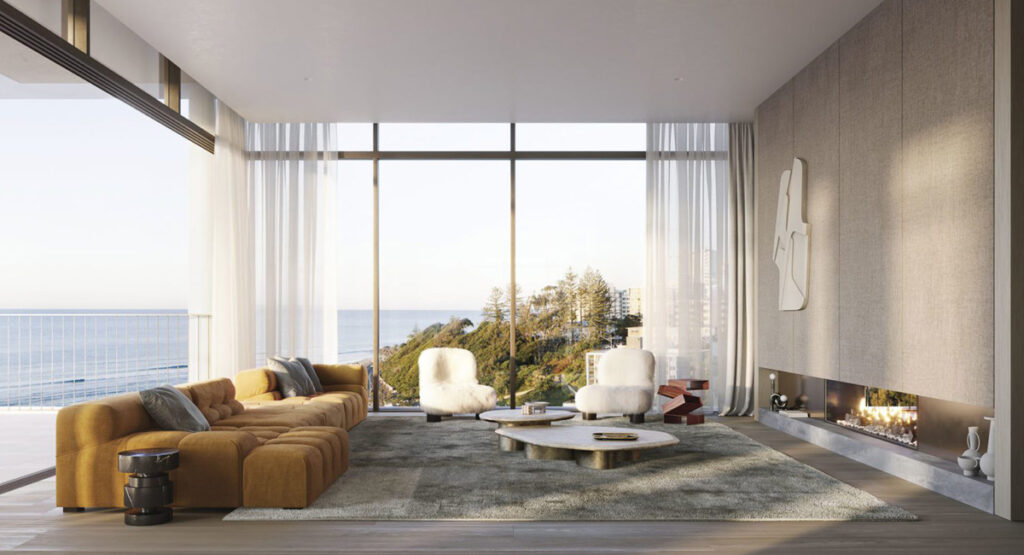 At the top end, the unassailable George Mastrocostas is calling Hope Island his own, with the recent sell-out of 1 Grant Avenue and Athena Residences nearing sell out. Three new projects also sit at various stages of approval, taking his development workbook to more than $500 million.
Nearby Links Hope Island resort has launched one of the last remaining waterfront apartment projects within the community with Saffron.
On the southern Gold Coast, Coolangatta is undergoing a renaissance not seen since the 1960s, with Melbourne-based rich lister Max Beck, set to launch the $130 million Palais project in the New Year while Paul Gedoun has introduced a new standard of luxury living in Rainbow Bay with his trilogy of projects: Flow and Awaken (both sold out) and Esprit.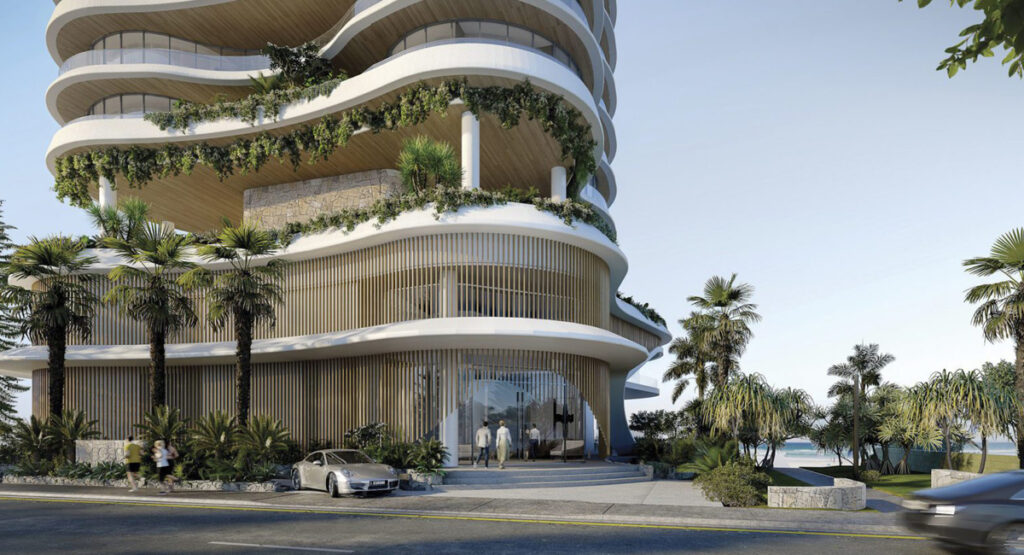 Flow sold apartments at an average price of $3.5 million while Awaken broke the penthouse record for the southern Gold Coast with an $8.15 million sale.
Sydney's Sammut Group, which has reshaped Cronulla during the past 30 years, is also playing its part in transforming the exclusive Garfield Terrace precinct at Northcliffe with a stunning apartment residence that has blown away a number of Gold Coast records.
Synonymous with uber-luxury, Sammut Group has achieved an average sale price of $5 million – a result that has never been achieved on the Gold Coast – in its total sales of $160 million. It's a remarkable result given that approval has only just been given by council.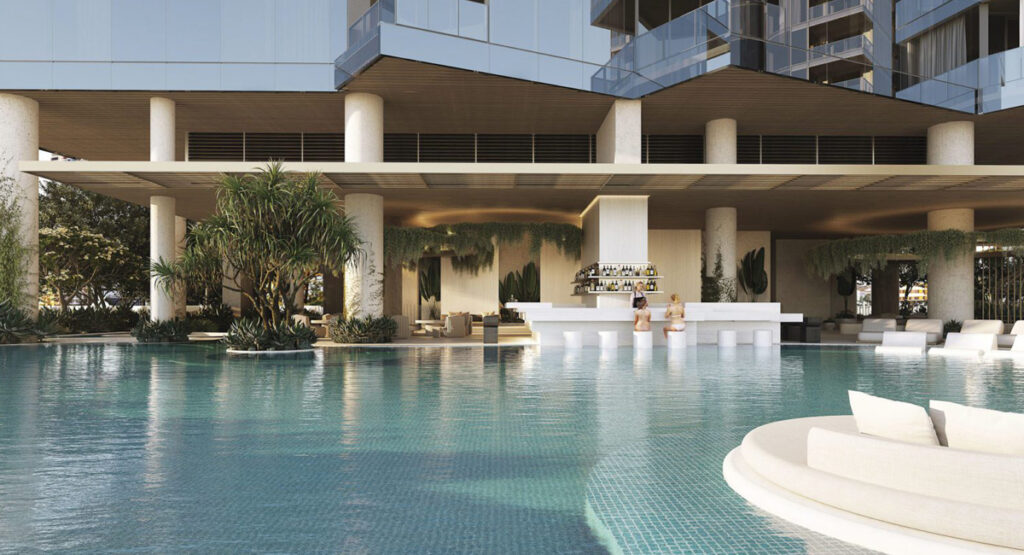 The sale of two sub penthouses for $8.7 million and $8.9 million respectively is also a record for a non-penthouse product.
Hirsch and Faigen – a company with an incredible pedigree in development, horse racing and the wine industry – has made the Gold Coast a happy hunting ground with the sell-out of its Hemingway Palm Beach project and 70 per cent sold Emerson Kirra project. The company is now embarking on soon-to-be-released residential apartments at Mermaid Beach.
Marquee Development Partners has achieved an incredible sell-out of its One Cannes apartments, in Surfers Paradise, and Northshore apartments, at Palm Beach, while local developer Cru Collective has made some great inroads in its Sur Kirra project. Another local company, Lacey Group, has achieved sell-outs of its Monroe and Del Ray projects at Kirra and Palm Beach.
The Southport CBD is also about to come alive, with the larger-than-life Roberto Badalotti announcing a sell-out of his Regal Residences, paving the way for the start of construction on its $2.3 billion Imperial Square.
2021 was certainly a watershed year and with borders reopening and the tourism economy cranking up, we are in for much of the same in 2022.
Ocean Road Magazine | January 2022