VUE sits on a prominent 5,225sqm site at the northern end of Cronulla Mall and is set over two eight-storey buildings, sharing a double-storey podium
Sydney developer Sammut Group has announced the appointment of multi-award-winning, iCIRT-rated construction firm Decode to deliver VUE, their mixed-use project in the heart of Cronulla.
VUE sits on a prominent 5,225sqm site at the northern end of Cronulla Mall and is set over two eight-storey buildings, sharing a double-storey podium.
The development will include 112 apartments, 880 sqm of commercial space and 3000 sqm of retail space including Harris Farm Markets – the first for Southern Sydney.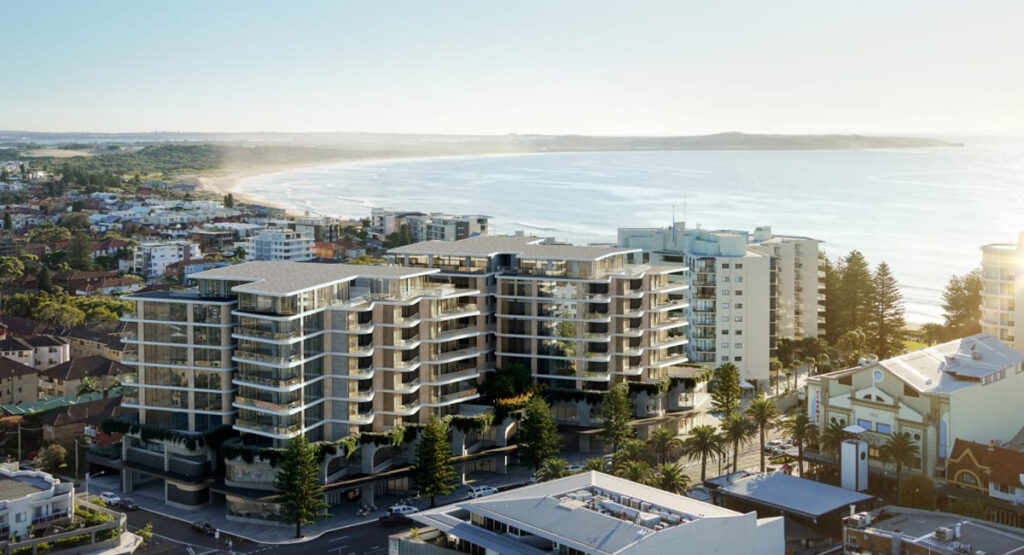 The $350 million urban renewal project, to be delivered with venture capital partner Alceon Group, is expected to be completed by 2025.
Sammut Group Chief Executive Officer Allen Sammut says the decision to partner with Decode for the construction of VUE was based on its outstanding reputation and commitment to delivery.
"The appointment of Decode as our building partner for VUE is a significant milestone for this landmark development, particularly as we're about to commence demolition on site," Sammut says.
OFSC and ISO accredited, Decode was also one of the first 20 businesses to receive a Gold Star iCIRT rating in 2022. They have delivered over 33 projects across the full spectrum of sectors including the landmark mixed-use project Burwood Grand, which was recently awarded the 2023 Urban Taskforce Best Mixed-Use Development Award, and Grande Pyrmont Bay Estate which won the 2021 Urban Taskforce Best Low-Rise Residential Development Award.
Decode Founder and Chairman Sam El Rihani says his team is excited to partner with Sammut Group to add a new star to the heart of Cronulla with this iconic project.
'We are delighted to be working with the prestigious Sammut Group who have already proven to be an efficient and cooperative partner, making it a joy to realise our shared vision for VUE Cronulla," El Rihani says.
"Decode's mission is to deliver excellence in construction and by joining forces with Sammut Group who have an extensive track record of creating superb residential solutions in Sydney's South, we are confident that Vue will be the new crown jewel of Cronulla.
"VUE is a truly unique building with its striking facade and coastal design. We are excited to deliver a landmark luxury building of this scale and see it set the bar for modern living and quality design in South Sydney."
Designed by PBD Architects with interiors by Mim Design, VUE apartments feature natural material and Sammut Group's signature sculptural forms, in keeping with the coastal nature of the location.
Residents of the new apartments will have access to resort-style facilities including a north-facing pool, a large communal terrace with a pavilion, poolside day beds, sauna and open-air gym complete with breakout spaces for a range of activities.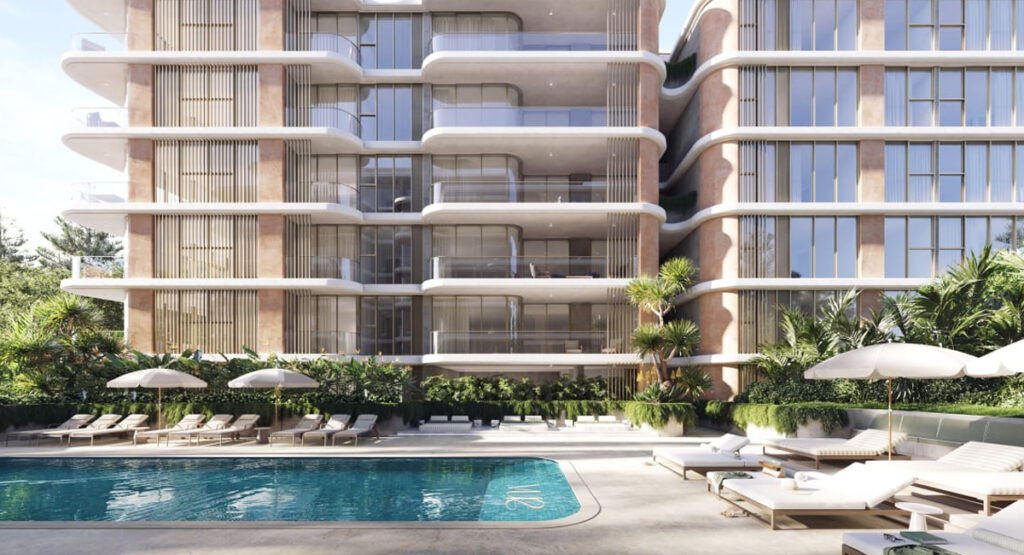 Sammut Group Chief Financial Officer Julian Sammut says this announcement comes at a time when demonstration of delivery is crucial.
"It has been a challenging environment for the industry which is why it has been important to form strong relationships with stable and reputable partners, ensuring on-track delivery and commitment to completion," Sammut says.
"With our proven track record delivering high-quality developments in Cronulla, there is strong confidence in the Sammut Group product. With the appointment of Decode and demolition soon underway, we expect to see strong interest in VUE."
All one-bedroom apartments have now sold, with a selection of two and three-bedroom apartments still available.
Read the article on the Urban.com.au