Sydney-based developer Sammut Group is readying plans for a $100-million-plus boutique apartment project in Sydney's Sutherland Shire after securing a prominent site along the main strip of Cronulla beach.
The developer, which has long specialised in luxury apartment and mixed-use projects in the Cronulla area, has paid $38-million for 67 Gerrale Street—a three-level, red brick walk-up fronting the beach.
The deal, a new record sale rate for Cronulla and the Sutherland Shire, was negotiated by Knight Frank agents Anthony Pirrottina and Demi Carigliano at a rate of $9400 per square metre on potential gross floor area.
The 1300sq m site is flanked by two parks to the east and west and is 20m from Cronulla station and 110m from Cronulla beach.
It holds three street frontages—Gerrale Street, Beach Park Avenue and Surf Lane—for a total of 115 metres.
To the north-west of the site is another of Sammut's developments, Parc, a recently approved, six-level hospitality and commercial development on Cronulla Street.
Sammut Group managing director Allen Sammut told The Urban Developer he had been eyeing the site for the past three years before deciding to enter into negotiations to purchase the apartment block in one line in a strata amalgamation.
"I've had a vision for this three-sided site, which is at the southern end of the Cronulla mall, for quite some time," Sammut said.
"What makes this site truly unique is that it adjoins a laneway, Beach Park Avenue, which links the station to the beach.
"I have long seen this as an opportunity to deliver something not only for the eventual homeowners within the project but for the local community who make that journey from the station down to the beach."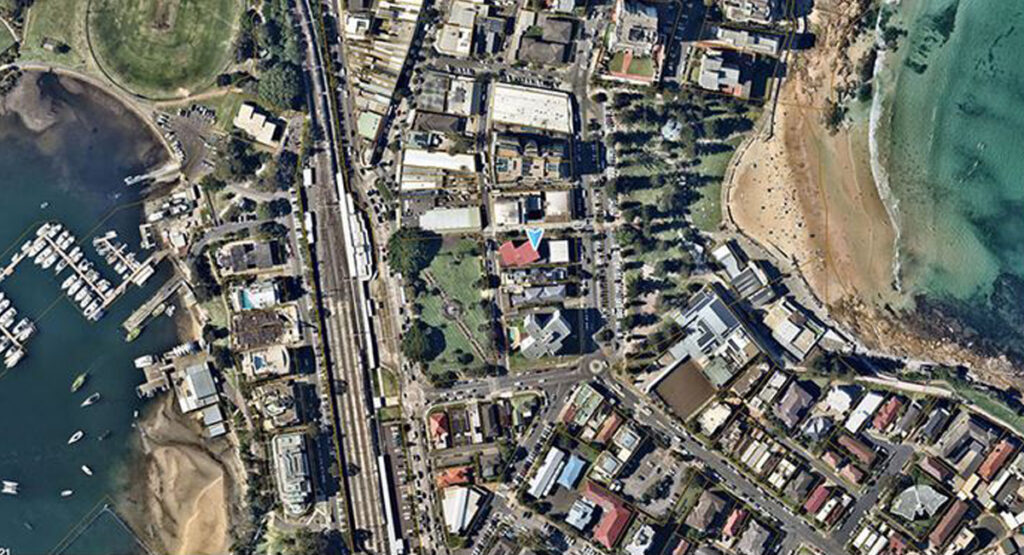 Sammut said Cronulla, one of Sydney's most popular locations due to the fact it is the only beach suburb with a train station, had been awash with downsizers and owner-occupiers in recent years offloading inner-city homes in exchange for lifestyle products on the beach, akin to living in Bondi or Coogee.
"Cronulla is one of Sydney's most tightly-held beachside precincts," Sammut said.
"We've made a habit over the years of delivering projects that are to the highest standards and we have a deep database of local buyers who are very eager to be a part of this project.
"Our approach to a forthcoming project like this is very personal and is normally a very emotional journey alongside prospective clients.
"We know that we are delivering projects that are very much targeted at downsizers who potentially are buying [an apartment] for the rest of their lives, a last purchase, and we have a duty of care to over deliver on the original concept."
The developer is now finalising an application for the rectangular site, alongside PBD Architects, for a high-end, nine-level apartment project that would specifically be designed for Sydney's wealthy down-sizing baby boomers.
The mooted Gerrale Street development will offer 25 large format two- and three-bedroom high-end apartments with oversized balconies.
It will further activate the laneway through to the beach with ground floor retail and hospitality tenancies and amenities.
It will be the fourth project between Sammut Group and investment firm Alceon Group—with three projects now in Cronulla and another on the Gold Coast.
Nearby, at 3-23 Kingsway, Sammut is forging ahead with plans for a $350-million mixed-use development, after pulling off a similarly complex site aggregation that cost more than $100 million.
The development, Vue, comprises 112 apartments, commercial and retail space that will feature Cronulla's first full-line supermarket.
The company is also undertaking its first interstate project—Coast, a 35-level apartment building at Surfers Paradise in south-east Queensland.