New public toilets will be installed at ground level of the new hotel on the edge of Monro Park, Cronulla under a proposed voluntary planning agreement between Sutherland Shire Council and the developer.
The toilets will front Beach Park Avenue – the walkway from the train station to the beach.
The developer, through the ground floor food and beverage premises operator, will be responsible for cleaning the toilets, daily opening and closing and security.
For its part, the council will upgrade the remaining part of the walkway, with the developer contributing an "incentive payment" of $200,000.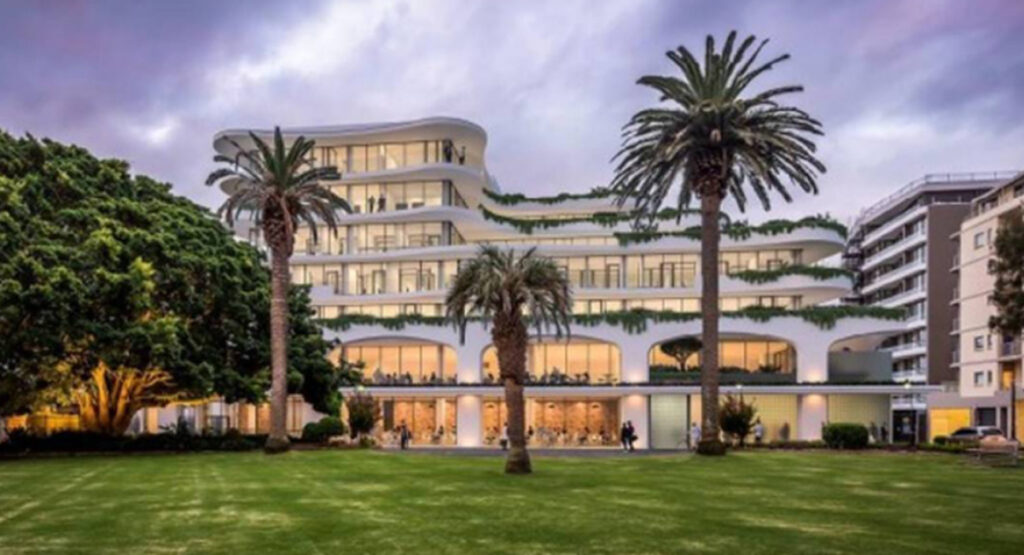 The agreement has been worked out between Sutherland Shire Council staff and Munro JV Operations, the company formed by developer Allen Sammut to develop the hotel, which is awaiting final approval by the regional planning panel.
The council's planning committee has recommended in-principle support for the voluntary planning agreement due to the public benefits, with final terms to be negotiated after the proposal is exhibited for public comment.
A staff report said the amenities would consist of four cubicles (one accessible, one ambulant, one male and one female) in a floor area of approximately 25 square metres.
"The fittings and finish will be consistent with the standard recently provided by council at Cronulla beach," the report said.
"Security will be provided by the operator of the ground floor food and beverage premises during its operating hours.
"Council will be responsible for consumables (toilet paper, soap, sanitary bins etc).
"The toilets will be leased to council at a rate of $1 per year for 20 years with a further 20 year option.
"The toilets will be open from 6.30am and be closed outside of the operating hours of the ground floor food and beverage premises, or as otherwise agreed by council."
The report said the proposed agreement represented a contribution in the order of $1,501,900 over a 20-year period as well of the delivery of a much-needed public facility the council had not been able to realise.
"Stand-alone public toilets are very difficult to accommodate because there is no surplus land in the southern section of Cronulla, and potential sites result in adverse consequences for surrounding land," the report said.