The block of old shops and offices on Kingsway opposite the northern end of Cronulla mall is set to be transformed following approval of a nine-storey development that includes a ground level shopping centre with offices and apartments above.
The retail component will include a full-line supermarket, liquor store and Harris Farm Markets, which has been looking to open in Sutherland Shire for many years.
The development, on what Sutherland Shire Council calls the Northern Gateway site, was approved with conditions by Sydney South Planning Panel.
Developer, the Sammut Group, completed the difficult task of amalgamating 10 small properties.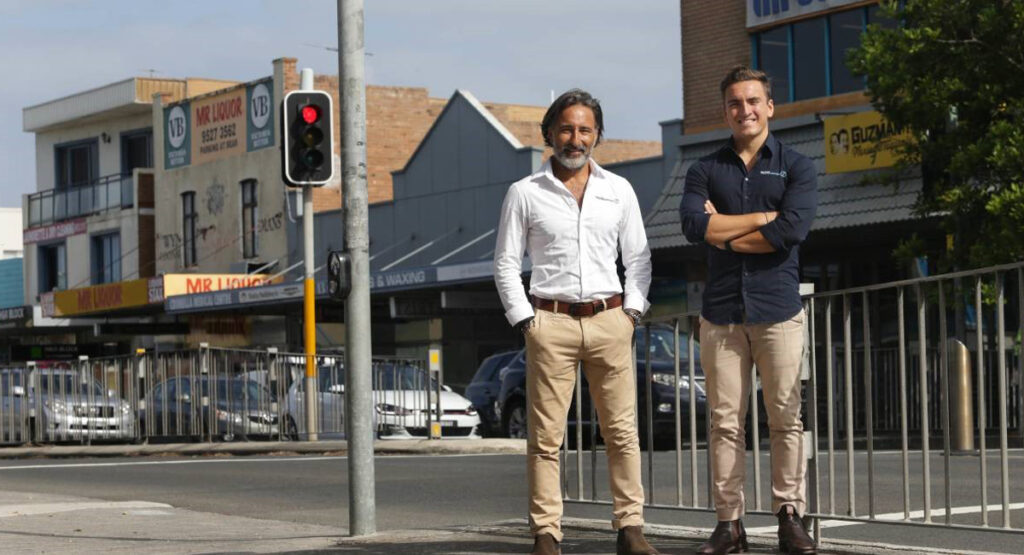 The company is also developing the Southern Gateway at the other end of the CBD on the edge of Monro Park.
The Northern Gateway project, which will be called Vue, will cost $53 million to build, according to the development application (DA).
It will consist of a two-storey podium, with retail on the the ground floor, commercial space and six apartments on level two and a further 106 apartments in two seven-storey buildings above the podium.
A swimming pool is part of communal open space between the two buildings and there are four levels of below-ground parking.
The panel approved a variation to the council's maximum building height limit of 30 metres for the site.
The maximum height will be 33.052 metres – a variation of 10.7 per cent to the top of the roof plant screening
The panel said there were "only minor breaches of the building height that have no additional impacts on the development or the surrounding area".
The report said 30 unique submissions were received of which three were in a petition style representing 41 individuals in the first public notification period, and 51 in the second round.
Three of the submissions had supported the development, while 27, including those in petition style, were either neutral or objected.