Sydney developer Sammut Group has been given the go ahead for a transformational $350-million mixed-use urban renewal project in its longstanding stomping ground along the city's southern beaches.
The nod from the South Sydney Planning Panel paves the way for the redevelopment of an amalgamated site spanning 5500sq m at 3-23 Kingsway at the northern end of Cronulla's CBD in a joint venture with Alceon Group.
To be known as Vue, the 15,670sq m project will comprise 112 one, two and three-bedroom apartments across two eight-level buildings that also includes 3067sq m of retail and 880sq m of commercial space.
It will be anchored by flagship tenant Harris Farm Markets with its biggest store in Sydney.
Between the two PBT Architects-designed buildings will be a landscaped communal area with a swimming pool.
The green light was given to the project after Sammut Group submitted a revised scheme in response to concerns from the Sutherland Shire Council relating to various aspects of its plans. The changes included increased setbacks, revised apartment layouts and internal building separation as well as removal of private spa pools planned for level 8.
At the time of submitting the development application last year, Sammut Group director Allen Sammut told The Urban Developer it had taken him more than a year to pull off the complex site aggregation that involved 24 stakeholders across nine properties and cost more than $100 million.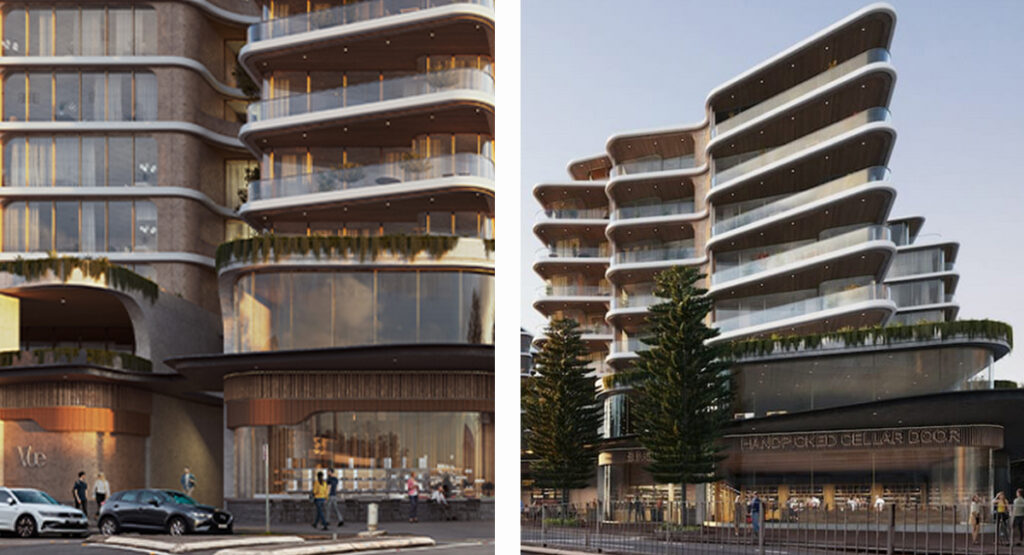 "The vision has been in my mind for a long time now and there have been a lot of moving parts to amalgamate the site and bring everyone together," he said.
"The main driving force was to put a full-line supermarket in Cronulla, which is something Cronulla doesn't have and has been desperately in need of."
The proposed development supersedes plans for a 21-storey boutique hotel that were mooted for the site in 2018.
It is one of four projects to date that Sammut Group has undertaken with capital partner Alceon Group—with three projects now in Cronulla and another on the Gold Coast.
Sammut said the partnership had been a game changer for the business, founded by his father 50 year ago, providing the developer with the financial firepower and the ability to grow beyond its Cronulla roots.
Earlier this year, the developer lodged plans for a $100-million beachfront apartment block in Cronulla after picking up a 1300sq m site at 67 Gerrale Street in a $38-million amalgamation involving 18 separate owners.
It is earmarked for 24 two and three-bedroom apartments across nine storeys with ground floor retail and hospitality amenities.