The final hurdle has been cleared for Cronulla to have its second pub – on the northern side of Monro Park
Parc Pavilion has been been given a liquor licence by the Independent Liquor and Gaming Authority. Development approval was received in August 2022.
Feros Group, in partnership with long-time friends and business associates, The Sammut Group, welcomed the latest decision, and said they were "thrilled" to commence their first venture, which would create a landmark Cronulla establishment.
Work is expected to start within weeks.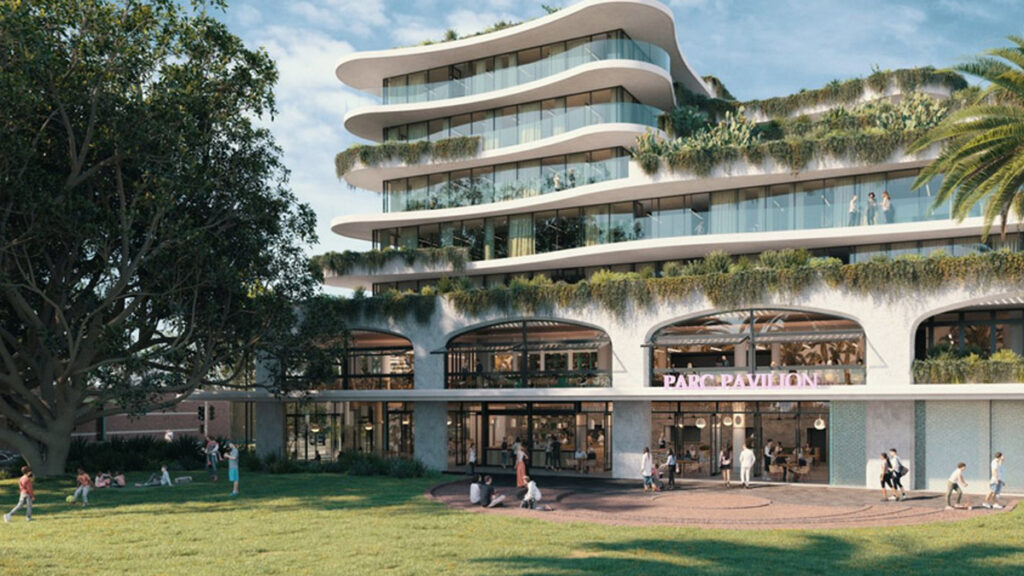 Feros Group already owns and operates The Prince at Kirrawee, Highfield Caringbah and Taren Point Hotel.
Executive chair of Feros Group, Chris Feros said: "This is an absolute career highlight to bring a second pub to Cronulla. As local business owners and long-time residents of the area, we are so excited to be able to deliver a venue that the community wants.
"It's been a 20 year goal of ours to collaborate with Sammut Group and we are all very proud to be able to bring the local community and those visiting such an amazing new offering."
"Set across two floors, Parc Pavilion will feature a ground floor bistro and cafe, a first floor cocktail bar, terrace dining and a modern Italian restaurant plus private dining areas".
"With a range of food and beverage options planned as well as all-day dining and a take-away food offering, this venue will provide something for everyone."
CEO Simon Johnston added: "We are working closely with Sammut Group and the team at H&E Architects to create a truly memorable experience and we can't wait to bring it to life. We are confident that this venue will rejuvenate the southern end of Cronulla Mall by providing a distinctive experience that accommodates a diverse range of customers and budgets. It is a place that will welcome everyone."
Sammut Group director Allen Sammut said: "We couldn't be happier to be partnering with the Feros Group team on this fantastic venue. Parc will vitalise this part of Cronulla and provide much-needed hospitality offering.
"Parc has been crafted to harmonise with the natural beauty of Monro Park. It features gorgeous curves, expansive windows, and suspended gardens that complement the park's surroundings while also standing out on its own from various perspectives."