Sammut Group chief operating officer Julian Sammut is positive: "It is a great moment for the Gold Coast."
Strong population growth throughout the pandemic, a fast-growing economy and more than $20 billion in infrastructure and investment ahead of the 2032 Olympic Games has supercharged the transformation of the coastal city.
The Sydney developer joined a cacophony of interstate developers looking to steal a march on the development needs for the rapidly growing city, lodging plans for a $200-million oceanfront development in May 2021.
Over a year later, construction is underway on the project known as Coast. The previous apartment building at 43 Garfield Terrace has been demolished and construction giant Multiplex is making its preparations on site.
Despite surging building costs potentially affecting the project's profitability, Julian Sammut said the construction start was a testament to the strength of the high-end project, which has continued to persevere.
"There have been a recent raft of issues confronting the construction industry that has seen many other Gold Coast projects slow or stall," Sammut said.
"Multiplex has an exceptional record of premier projects, which is what we demand for this development."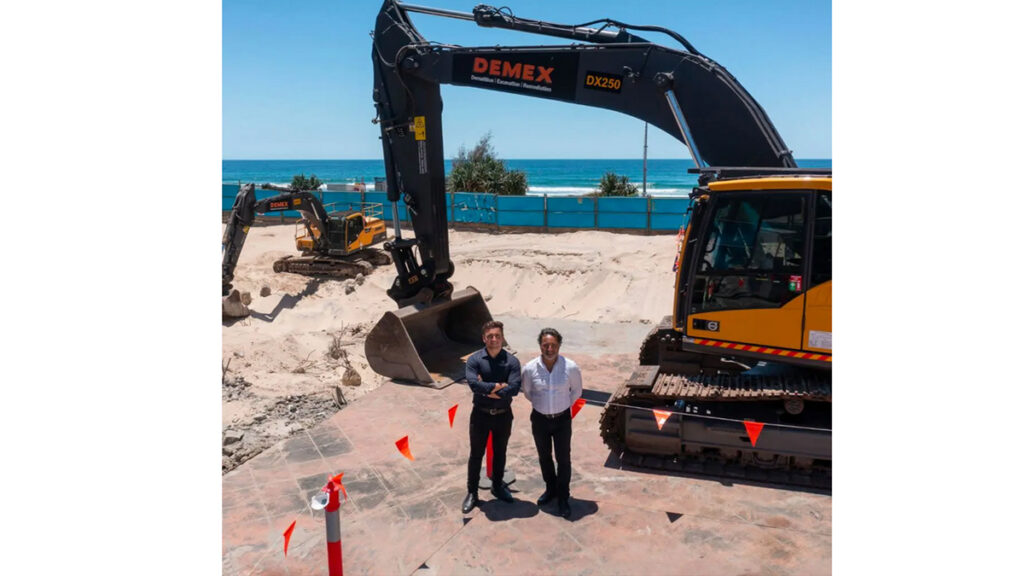 Since 1993, Allen and his brother John Sammut established Sammut Developments. Next-gen developer Julian, Allen's son, joined the group as a director in 2019. Image: Julian and Allen Sammut.
The 36-level tower is Cronulla-based Sammut Group's first on the Gold Coast. It is being developed in partnership with Sydney-based investment firm Alceon Group, one of Australia's largest non-bank providers of development finance.
Multiplex was locked in to construct the project in March to ensure the opulent tower is delivered to the highest standards.
The builder has been responsible for delivering several high-profile southeast Queensland developments, including Destination Gold Coast Tower 2 at Star Residences, Queens Wharf Brisbane, Jewel Gold Coast, and the W Hotel Brisbane.
"It will really challenge anything else available on the coast in terms of quality," Multiplex regional director Glenn Robinson said.
"This is a higher end product than anything else we've delivered on the Gold Coast with its beautiful architecture, joinery and stonework."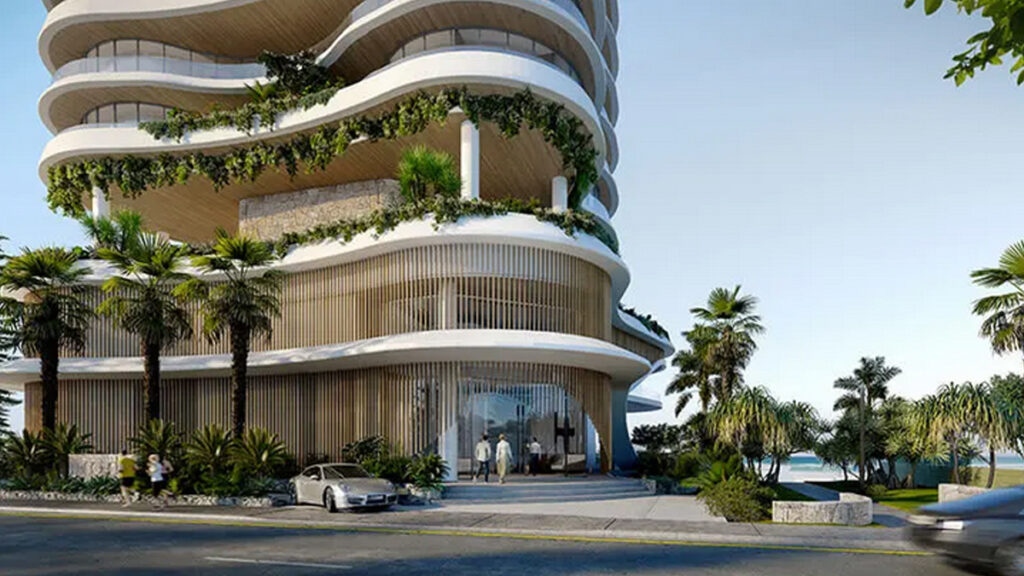 Coast, which sits on the beach side of Garfield Terrace, will feature a wrap-around pool, sky gardens, beachfront entertainment rooms and bbq spaces. Image: PBD Architects
Upon completion, the tower will offer 38 290sq m half-floor villas, two 466sq m double-storey sky homes, 11 580sq m full-floor sub penthouses and a 1130sq m penthouse—set over two levels and featuring a private rooftop pool and amenities.
The project broke records at launch achieving an average per-apartment price of $5.25 million.
Apartments have been scooped up by local downsizers wanting a lifestyle up-size and buyers from Toorak, New Zealand, and Sydney's eastern suburbs, northern beaches and Sutherland Shire wanting a second home.
A large portion of buyers paid upfront, holding deposits of $50,000, sight unseen. Only 13 apartments remain.
Sammut Group chief executive Allen Sammut said he was pleased with the progress of the group's expansion north.
"We have built up a very loyal fan base who love and trust the Sammut Group brand and what we stand for and their keen interest in our first Gold Coast development is evidence of that," Allen said.
The project is due to be completed in the first quarter of 2025.