Apartments' communal facilities are becoming increasingly luxurious as older, well-heeled buyers demand the very best
A cocktail bar, a business lounge, a spa and a library you'd expect them in an upmarket resort, but perhaps not so much in an apartment building.
But with so many empty-nesters now moving into apartments, the pressure is on developers to provide the kind of fabulous communal features that would appeal to those used to having all creature comforts at their fingertips.


For instance, in the $350 million 45-level, 191-apartment Trielle tower – the latest addition to the Yarra's Edge riverside project in Melbourne – there's set to be a veritable jewellery box of "third spaces" upon completion in 2026.

These include a library and work pods, full-time concierge, business lounge, theatre, piano bar, cocktail bar, wine cellar, chef's table, teppanyaki barbecue, games room and a golf simulator.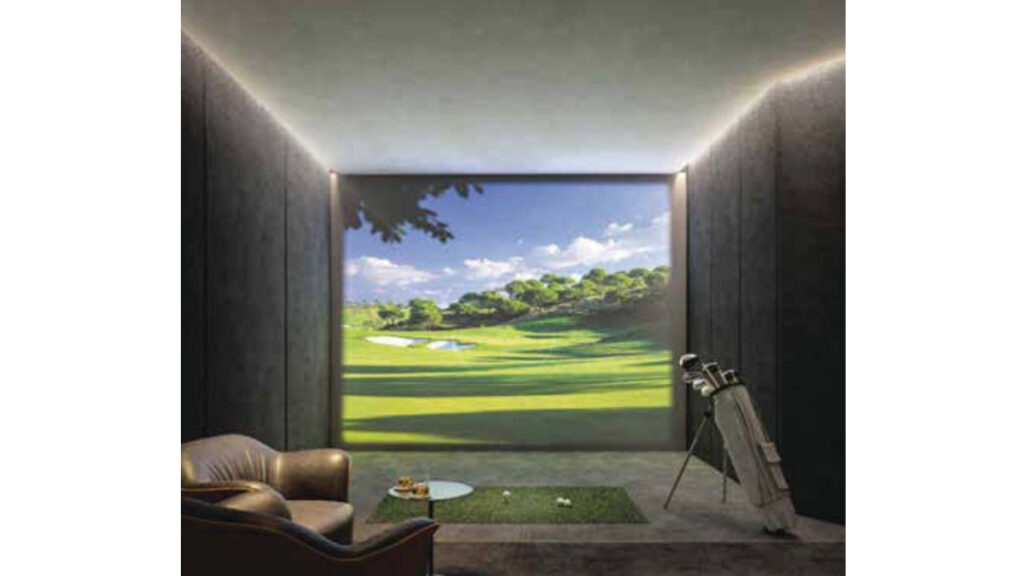 And just to keep everyone in peak condition to cope with all those activities is a wellness centre, set in urban rainforest gardens, with a 25-metre pool, a hot magnesium pool, spa, sauna, treatment rooms and "chill" pods.

"We're now seeing a big demand for high-quality common areas across many of our customer types and demographics," says Elysa Anderson, general manager residential Victoria of Trielle's developer, Mirvac.

"There's a really growing desire to be able to access the kind of luxury you'd experience in a hotel right on the doorstep rather than having to travel elsewhere, and we're seeing this across Australia from many of our buyers."
With the typology of apartment buyers now changing from younger people to downsizers, or "rightsizers", those more mature residents know what they want from their homes, and are much more exacting, says Adam Haddow, director of architects SJB.
"They want to be able to exercise and relax in facilities close at hand. The younger demographic like to go out and meet their friends and do things, but older apartment residents are happy to enjoy tea around the pool," says Haddow, the architect of Stargate Property Group's The Centennial Collection.
Sitting opposite Sydney's Centennial Park, it has both a rooftop pool and an indoor winter pool, as well as gardens and courtyards.
"COVID was a further game-changer," he says. "People realised as a result of the pandemic that they wanted amenity at home and didn't want to go elsewhere for it."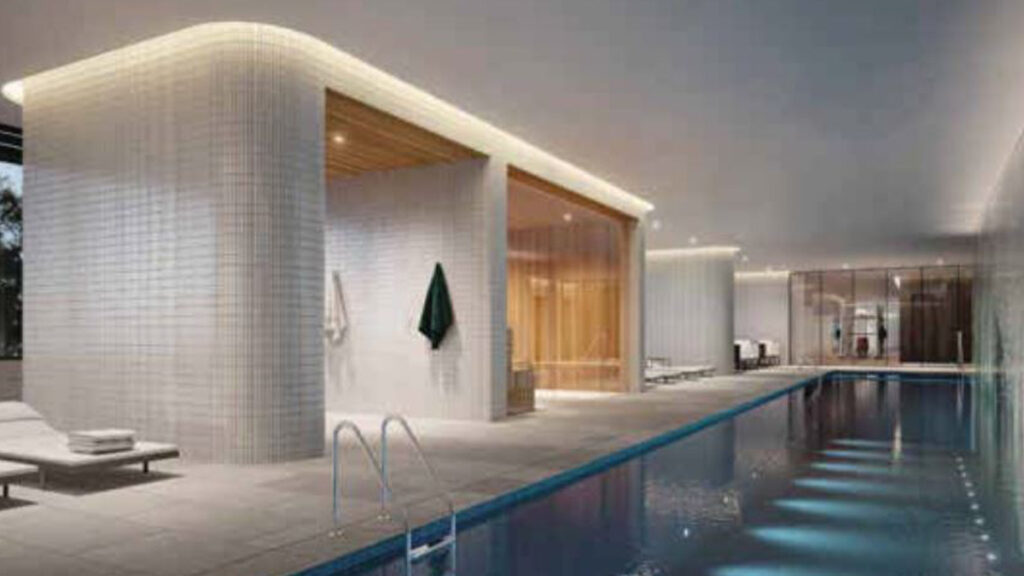 Over on Sydney's lower north shore, another new building, The Landmark, with 495 apartments over 46 levels, has set record prices for the area.
Developer New Hope Group took inspiration from apartments in London, the US and South-East Asia for its communal facilities.

Now it has two cinemas, a kids' playroom, a music room with two Steinway pianos, a golf room, a gym, a sauna, a yoga/Pilates room, a library and a dining room that seats 40 people for a dinner party. The car parking is EV-ready. "We have a focus internationally on high-end living experiences and great amenity spaces for owner-occupiers," says development director Peter Pereira.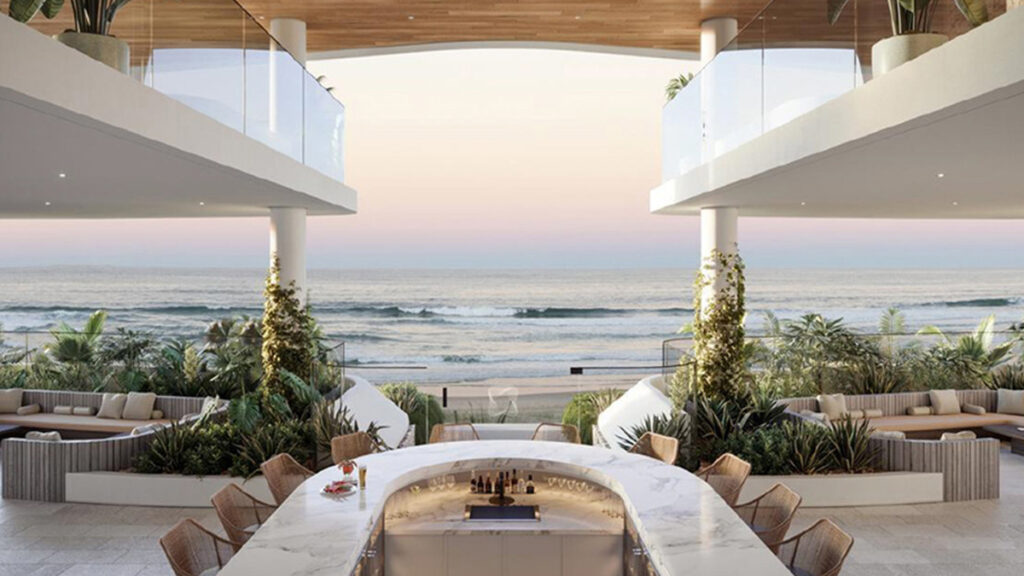 "I think these spaces are something we'll start to see happening more and more. Such luxuries are no longer restricted to the capital cities, either, with the regions catching up fast.
On the Gold Coast, the 37-level, 53-apartment tower Coast GC, to be completed in 2025, will have two pools, a barbecue entertaining area, function rooms, concierge, wellness centre, gym, yoga studio and sauna.
"At the higher end of the market, there's definitely a demand for these luxury facilities," says Julian Sammut, the chief operating officer of developers Sammut Group. "Buyers don't want to sacrifice what they currently have at their large homes, like a backyard, pool and sauna. And they want to feel like they're on holiday … as if they're in a hotel."
Likewise in Geelong, Stella Maris is a 55-apartment, four-building bayside project a 15-minute walk from the CBD that's been designed with a wellness centre, gym, lap pool, EV charging stations and an edible garden.
Interestingly, it also includes a dog-wash bay. "It's going to be an amazing building, setting a new standard for luxury lifestyles," says agent Jim Cross of McGrath Geelong. "The edible garden will have vegetables and herbs and there will be lockers for delivery of online shopping.
One particular feature that's particularly soaring in popularity post-COVID is green spaces around and in apartment buildings.
With many people enjoying flexible working or working from home, being able to sit among greenery is even more important.
A good example is Rozelle Village – a 147-apartment development of three towers and two smaller buildings on the site of the former Balmain Leagues Club – which has a number of major garden spaces, including rooftop gardens, smaller ones dotted all the way up the buildings, and even a butterfly garden.

"People now, especially in apartment buildings, want that connection to nature and wellness and fresh air and biophilic design, especially with its impact on mental health," says Esther Dickins, director of landscape architecture and urban design at Scott Carver architects.
A shortcut to providing hotel-style amenities to apartments is partnering with a hotel group.
At the newly completed 33-level, 131-apartment Castle Residences in the Sydney CBD, for example, apartment residents have full access via an app to all the facilities of The Porter House Hotel (Accor) by MGallery in the same block.
These include a pool, gym, room service, concierge, valet parking and three restaurants and bars.